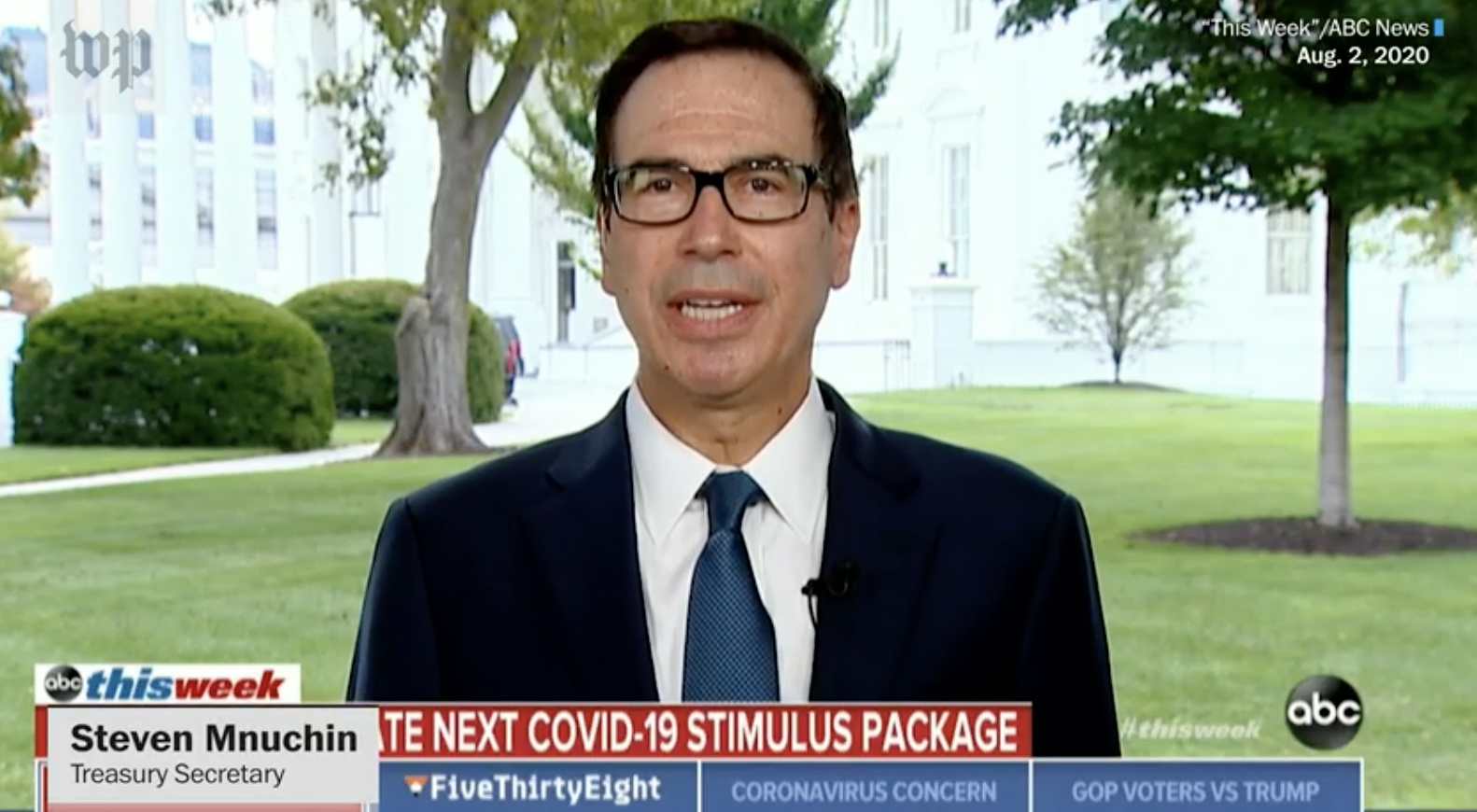 Treasury Secretary Steven Mnuchin insists that there is a stimulus bill agreement coming soon to a bank account near you. Nancy Pelosi says, "No there's not." (Not a direct quote.)
Pelosi says that the White House and President Trump have not been helpful, stalling negotiations with an unusual wish list. Pelosi also said Trump is to blame for the expiration of the enhanced unemployment benefits.
Even White House Chief of Staff Mark Meadows agrees with Pelosi. During a Sunday interview, Meadows said he was 'not optimistic' that an agreement would come soon.
Leaders worked through the weekend trying to come up with something and are expected to keep working through the week.
The biggest sticking points
The two primary issues are unemployment insurance, which ran out last week, and the total spending under the bill. Democrats are north of $3 trillion while Republicans are south near $1 trillion. That's a lot of trillions in between.