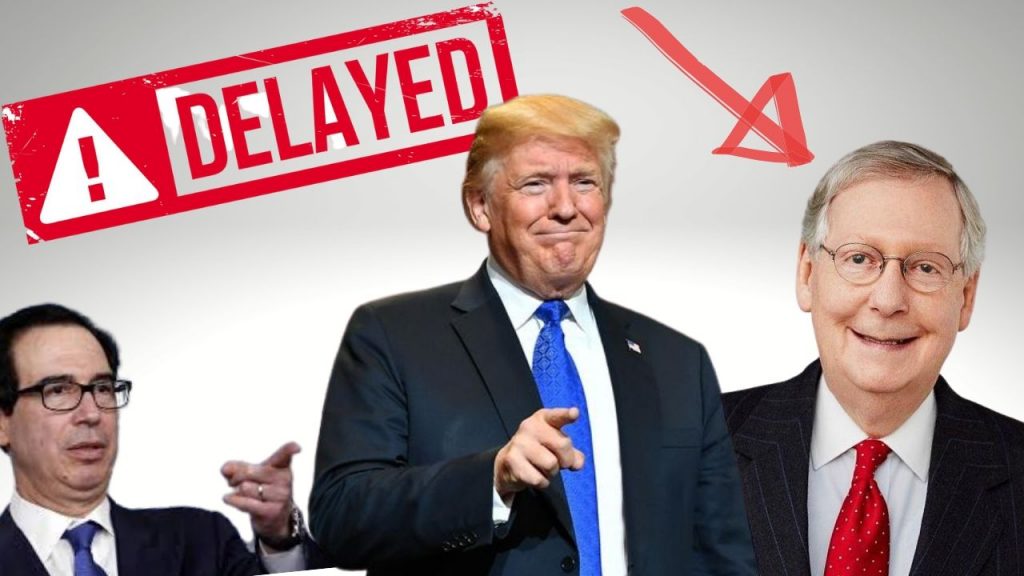 With the second wave of coronavirus cases emerging and unemployment at record highs, Republicans are in no hurry to pass a new round of stimulus.
The HEROES Act, passed by the House of Representatives, currently sits on the desks of Senators anxious to enjoy their two weeks off in July. Excited by a wild May job report that showed a drop in the unemployment rate, Mitch McConnell's band of Republicans has settled into the 'wait and see' approach. According to two senior administration officials and two senior GOP aides, White House and Republican negotiators are not planning to start talks on a phase four stimulus package until July 21st at the earliest.
If you're keeping track at home, that July 21st date is only 10 days before programs in the CARES Act expire. This includes the critical unemployment insurance payments of $600 per week.
May jobless numbers
If there's a lack of motivation to pass a phase four stimulus look no further than May's Labor Department jobless numbers. Republicans sent a flurry of tweets praising the numbers on unemployment and one Republican lawmaker sent a text to the New York Times, "Goodbye phase four stimulus." GOP lawmakers are now armed with positive data on unemployment and calculations showing that much of previous stimulus money remains unspent.
2.5 million workers went back to work or started new jobs in May, mostly in the hospitality and construction industries. At Wednesday's Senate Committee on Small Business, Treasury Secretary Steven Mnuchin said the government stimulus programs had helped keep businesses afloat. He also pointed out that much of the money still has not been spent.
"We want to be careful at this point, seeing how much money is in the economy. A lot of the money is still not in it." Mnuchin said.