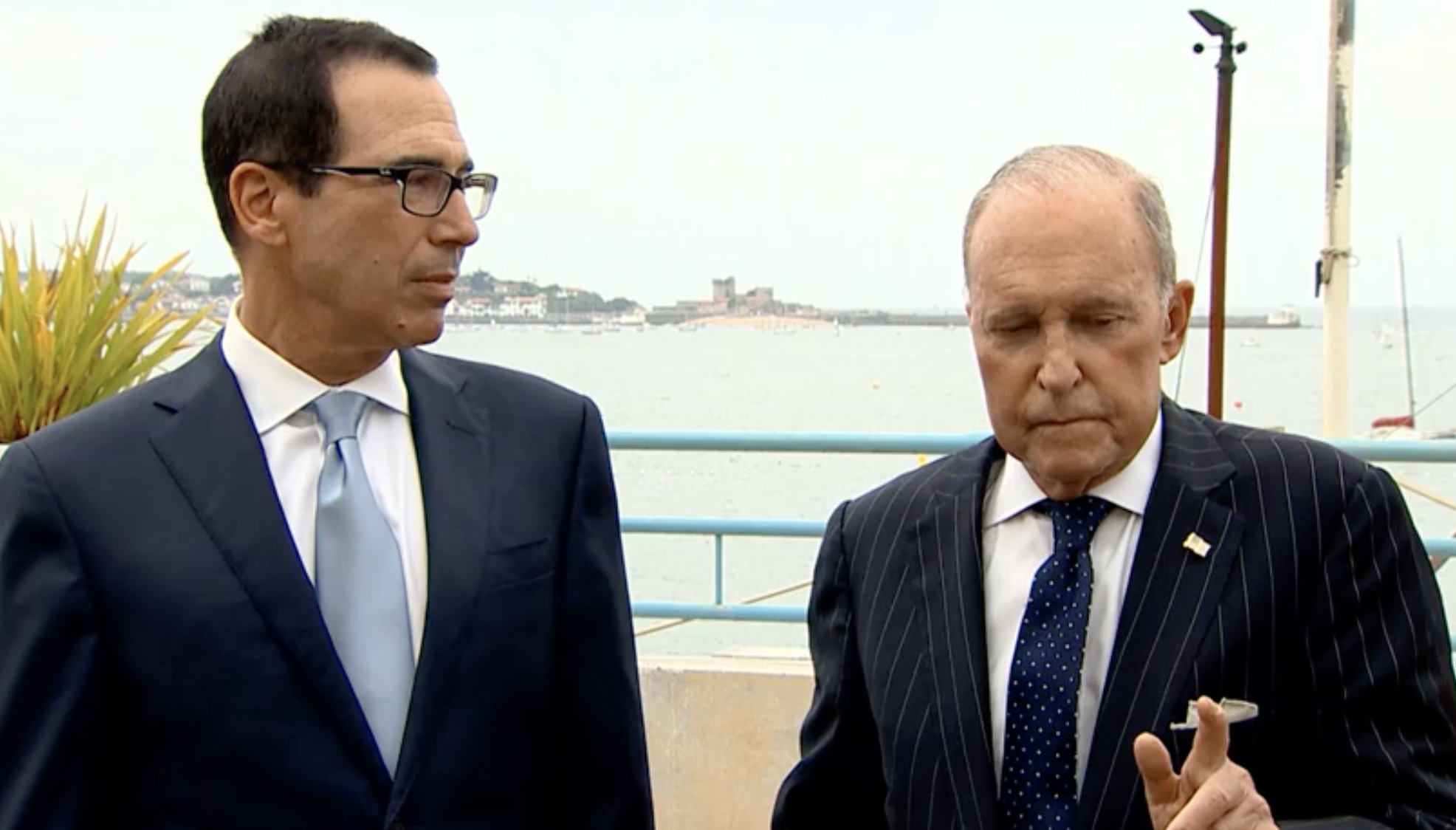 Do you know that stimulus package that we don't know when we'll ever see? Yeah, that one. It seems that the Trump White House has some serious discord over what it should include.
In one corner is Treasury Secretary Steven Mnuchin and in the other is National Economic Council chief Larry Kudlow.
While Kudlow wants a payroll tax cut, Mnuchin thinks this is a non-starter because Democrats won't approve it. He instead wants more stimulus checks much like the ones sent out in the CARES Act.
A payroll tax cut however would only help people who actually have a paycheck or a business since it could increase the take-home pay of workers and cut this expense for businesses. To say nothing of those who are still out of work from the COVID economic collapse.
And why doesn't the government do both? Most likely because it can't afford either. The first round of stimulus money was borrowed from a shaky pool as it is but lawmakers are committed to doing something.
We are on shaky ground here, folks. But you didn't need us to tell you that!