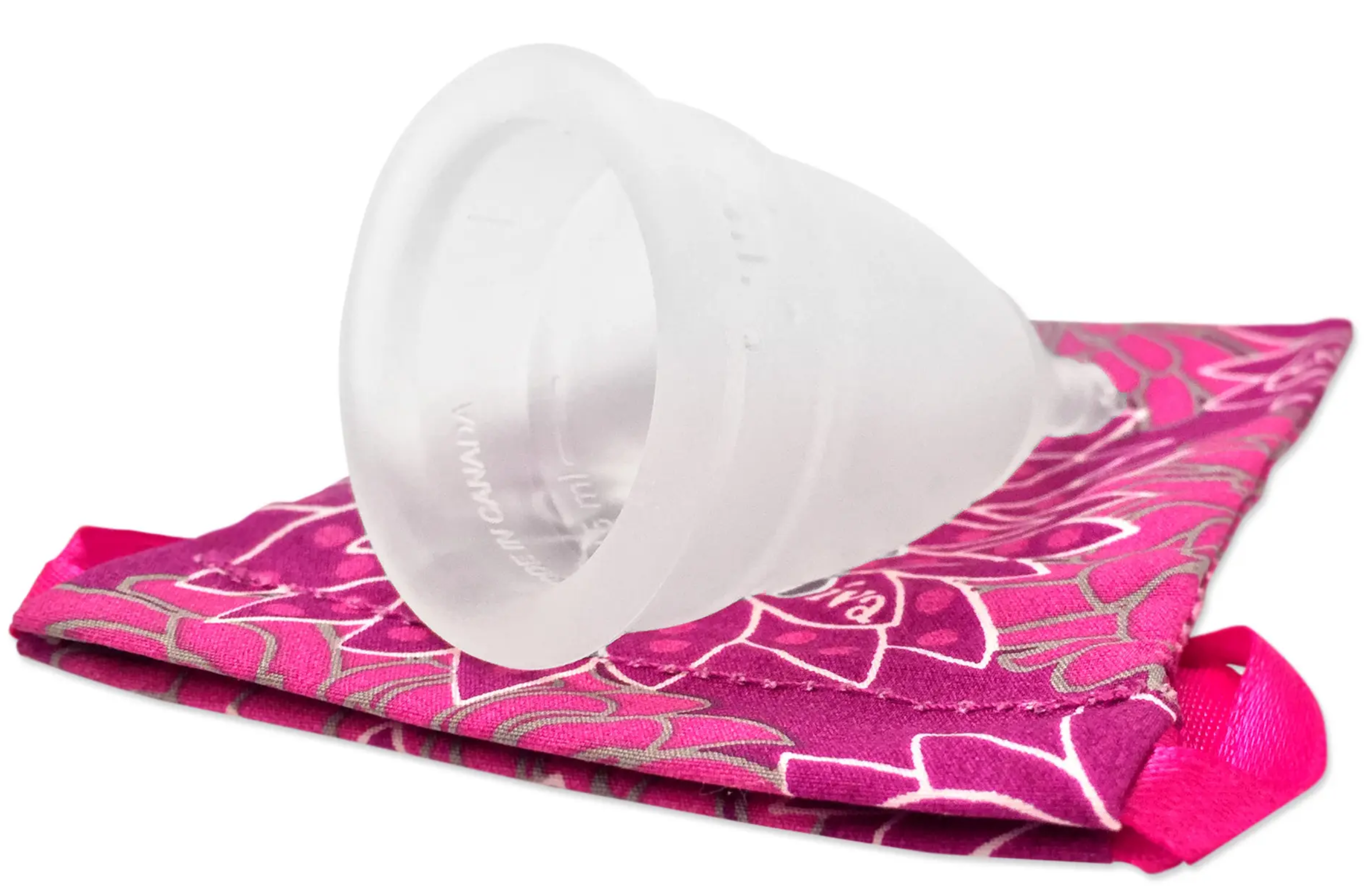 Gen Z wants to talk. #PeriodTok.
The young people who we're all hoping will save our world are trying to knock out another old-fashioned stigma: menstruation. They want to talk about it, on TikTok, home, everywhere, and they want (and are making) better products that won't add to the climate crisis, like the Diva Cup pictured above.
According to the New York Times, people in the U.S. spend $1.8 billion on pads and $1 billion on tampons every year. But reusable period underwear, cloth pads, and (my favorite) menstrual cups are gaining in popularity among this crowd and their parents, and forecasters expect this market to grow in the next decade.
There are barriers to reusable products, of course, including for people who can't access period products and for those who can't afford the initial expense of reusable products versus the small payout (that adds up) for disposables.
But Gen Z knows that talking is a great place to start when you're changing the world. Menstruation is a natural part of life, and we all benefit from it. Then again, it can become a marketing tool that takes advantage of the #PeriodTok. Facebook is now advertising Period Sleepwear to me. Because I can't sleep in regular PJs during menstruation?