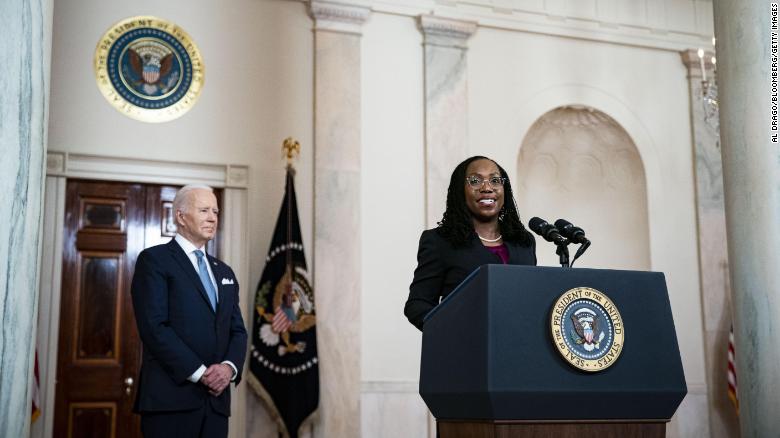 And President Biden's nominee for the U.S. Supreme Court is… Ketanji Brown Jackson, who could be the first Black woman on the Supreme Court.
Jackson was always the front-runner to replace retiring Justice Stephen Breyer because she was just confirmed last year for the D.C. Circuit. Not only did all Democratic senators confirm her, but three Republicans did. None have indicated whether they will vote for her this time, but it's a hopeful sign.
Jackson served as a public defender (a big selling point for Biden) before going into private practice. She was a federal district court judge in D.C. before moving to the circuit court last year. And she clerked for Justice Breyer, which feels like the beginning of a rom-com.
Will it be a happy ending? Conservatives are readying their complaints, combing over past opinions and actions. She is related by marriage to the former speaker of the House Republican Paul Ryan, but he's retired. Jackson probably didn't sexually assault anyone, and her husband likely didn't try to help overturn the 2020 election, but that hasn't stopped confirmations before. Getting nominated by a Democrat though? That could spell trouble.