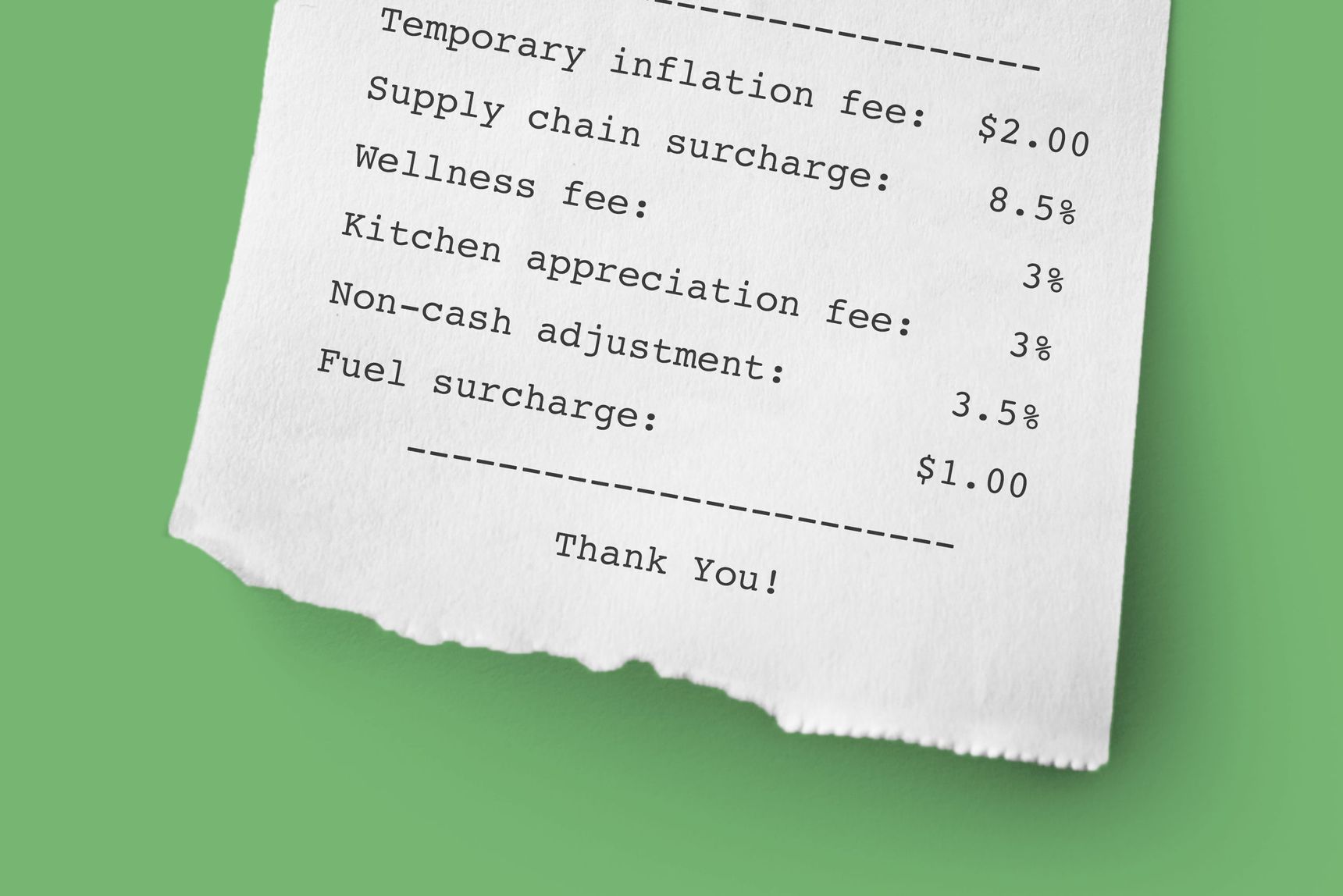 You may notice fees on your restaurant bill for things like "noncash adjustment," "fuel surcharge" or "kitchen appreciation." What are these charges?
They are creative ways to say: Inflation.
The Wall Street Journal reports that restaurants have had to get creative in passing down the higher costs of doing business to their customers. Raising prices is just not going to cut it.
Macaroni Grill's website admits that the restaurant will be adding a $2 fee to every bill "to offset macroeconomic pressures." It makes you think twice about going out for just one drink if your inflation fee is flat, doesn't it?
Will these fees cut into servers' tips? TBD. If you can afford not to stiff your waiter, try not to!