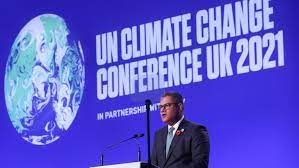 World leaders at the Cop26 climate conference have pledged to "end and reverse" deforestation by 2030.
Deforestation upsets the ecosystem because trees that normally absorb CO2 cannot. The last thing our planet needs is more carbon. A recent report shows that forests in at least 10 World Heritage sites are emitting more carbon than they absorb.
At the COP 26, world leaders are expected to sign a pledge to use $19.2 billion of public and private funds to end deforestation practices. Brazil, Canada, Russia, China, Indonesia and the Democratic Republic of Congo – the worst offenders of deforestation – are all expected to sign too.
World leaders are talking a big game about how important climate change is but they also all took private jets to get to the conference. Experts are worried that all of this lip service will not result in much change and so are the writers of this newsletter. We'll believe it when we see it.