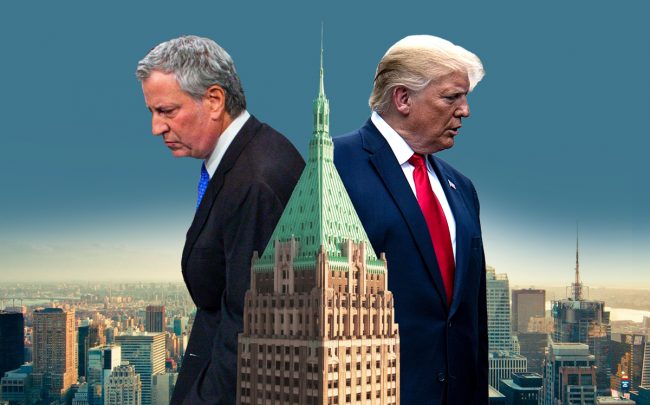 New York City Mayor Bill de Blasio says that the city will end its contracts with any organization owned or related to President Trump. When asked what these contracts were, he said that they were "entertainment-related sites" and that the Trump Organization made $17 million per year on these contracts.
De Blasio says that the city is allowed to terminate contracts based on criminal activity and he thinks that the President's actions are a "pretty clear" example of criminal activity.
But…
… the President has not been charged or convicted of criminal activity. Businesses are not allowed to surmise that someone is a criminal on their own. This sets a dangerous precedent if contracts can be terminated based on opinion and not actual convictions.
New York City may actually get criminal convictions to base this on but they do not have one now. New York is a city that is fueled by the business. Imagine the city they would have if businesspeople could cancel contracts because they judge other parties as criminals. We have courts for a reason and even this President deserves his day in court. Preferably when he is far from any pardon power.
Bandwagon
The number of people racing to disavow this President is truly mind-blowing. The wheels of justice turn slowly but wheels for the court of public opinion are off the wagon!