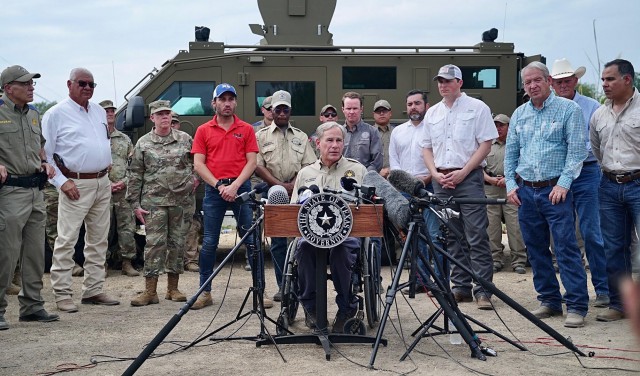 Texas is under invasion, according to a judge in Texas. Judge Tully Shahan has legally declared the flood of immigrants coming across the Mexico-U.S. border as an "invasion."
What does that mean?
It doesn't mean it is time to get violent so stand down, cowboy commandos. It means that Texas can request assistance from state and federal authorities. The judge noted that 3.2 million immigrants had crossed the border since January of 2021 plus an estimated 800,000 that went undetected. The judge also said that more than 50 "known terrorists" have also crossed that border.
The state of "invasion" only lasts seven days but it calls upon Texas Governor Greg Abbott to use "all lawfully available resources and authority" to "immediately prevent and/or remove all persons invading the sovereignty of Texas."