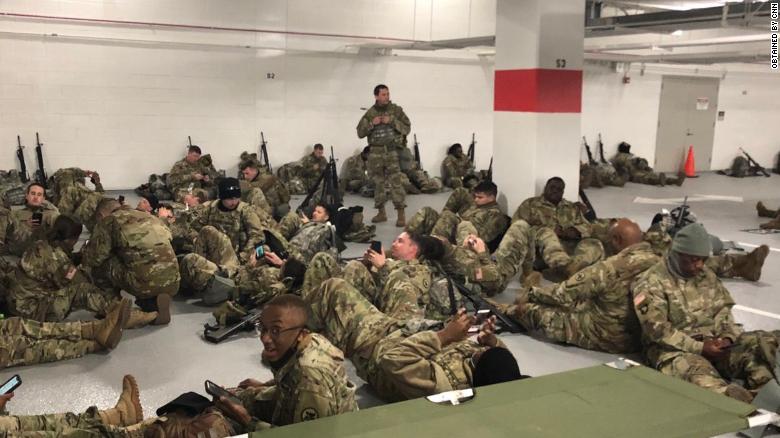 Thousands of National Guardsmen and women were pulled from duty guarding the U.S. Capital with nowhere to go. Over 5,000 troops were sent to nearby parking garages with only one bathroom in the freezing night temperatures in the low 40s.
The National Guard was called in to protect the Capitol after the January 6 riots. They successfully kept federal grounds safe but once the inauguration was over, the Capitol police told them to get out. There was no plan for where they should go so they were sent to parking garages on Thursday with no internet reception, power outlets, or sufficient bathrooms.
Troops said that they felt "betrayed" for being sent away with no real plan for their care after they succeeded at keeping the Capitol safe.
Lawmakers from both parties said that they would look into this outrage and some offered their offices to be used as rest places. By 10 p.m., Senators said that the Guardsmen and women were moved indoors after they learned about this on Politico.