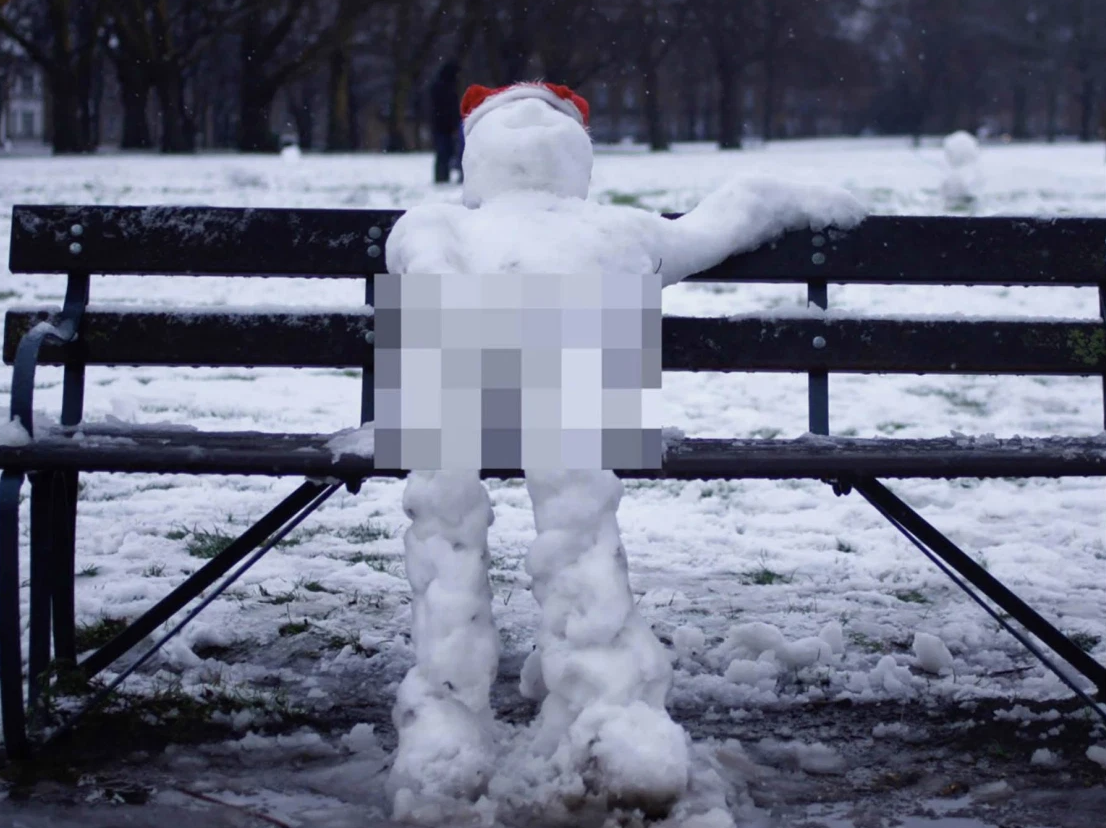 A watchdog group in the city of Winnipeg, Canada has issued a plea for its residents to stop building "sexually suggestive snow sculptures."
Lately, snowmen have been appearing in public that are prurient in nature. For instance, one snowman was sculpted in the act of self-pleasure on a park bench. Another is of a couple in the throes of a one-sided sexual act if you get our drift. Another was of a massive penis spanning an entire vehicle.
Stop laughing!

The City of Winnipeg Complaints Department is not a state agency and has no power to investigate or prosecute anyone over this but the group is still issuing warnings to fellow residents to please knock it off.