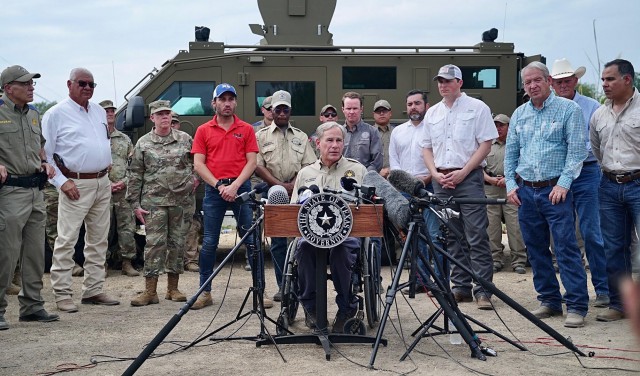 Texas has launched a review of the 2020 Presidential election in four of the state's largest counties after former President Trump demanded one from Governor Greg Abbott.
"Despite my big win in Texas, I hear Texans want an election audit! You know your fellow Texans have big questions about the November 2020 Election," the former President said in his letter. "Texans know voting fraud occurred in some of their counties. Let's get to the bottom of the 2020 Presidential Election Scam!"
Texas does not have a permanent Secretary of State but the office is currently being run by Joe Esparza, a former aid of Governor Abbott. The office has said it will run a "full and comprehensive audit" of Dallas, Harris, Tarrant and Collin Counties. President Biden won Dallas, Harris and Tarrant counties and former President Trump won Collin County.
Arizona Republicans published the results of their 2020 election audit and it confirmed that the state's results were accurate and that the candidates certified as winners were in fact winners, including President Biden. The results will be presented to the Senate later today.