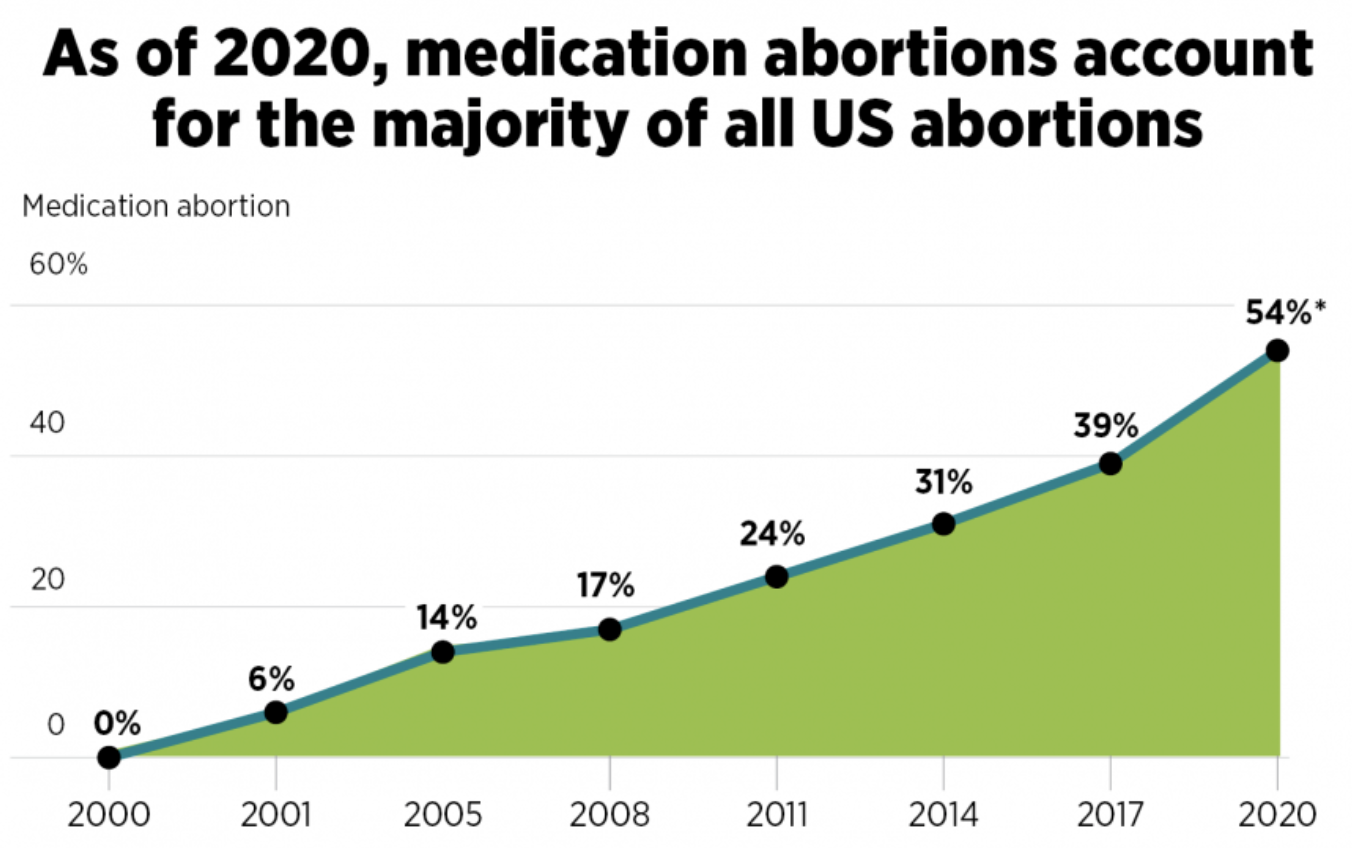 The next front in the U.S. abortion war: abortion pills.
The number of abortions obtained using RU-486 pills has been growing in the U.S. + 54% in 2020, according to the Guttmacher Institute. After Texas passed its six-week abortion ban last year, people opted for medication abortions 12 times as often as they did before the ban. The pills are approved for use in the first ten weeks of pregnancy.
The pandemic brought telehealth and pills-by-mail into the mainstream, and it also pushed the FDA to get rid of the requirement that patients meet prescribers and receive abortion pills in person.
So those legislators aren't wrong about the next front.
At least 20 states have some form of abortion pill legislation that either:
brings those FDA requirements back
requires physicians to tell patients abortion pills are reversible, which the American College of Obstetricians and Gynecologists says is complete bunk
bans the FDA-approved pills outright
21 states (possibly more) have full abortion bans waiting in the wings for if the Supreme Court cancels Roe v. Wade later this year, but I guess this pill legislation is a good way to hedge some bets if that doesn't happen.