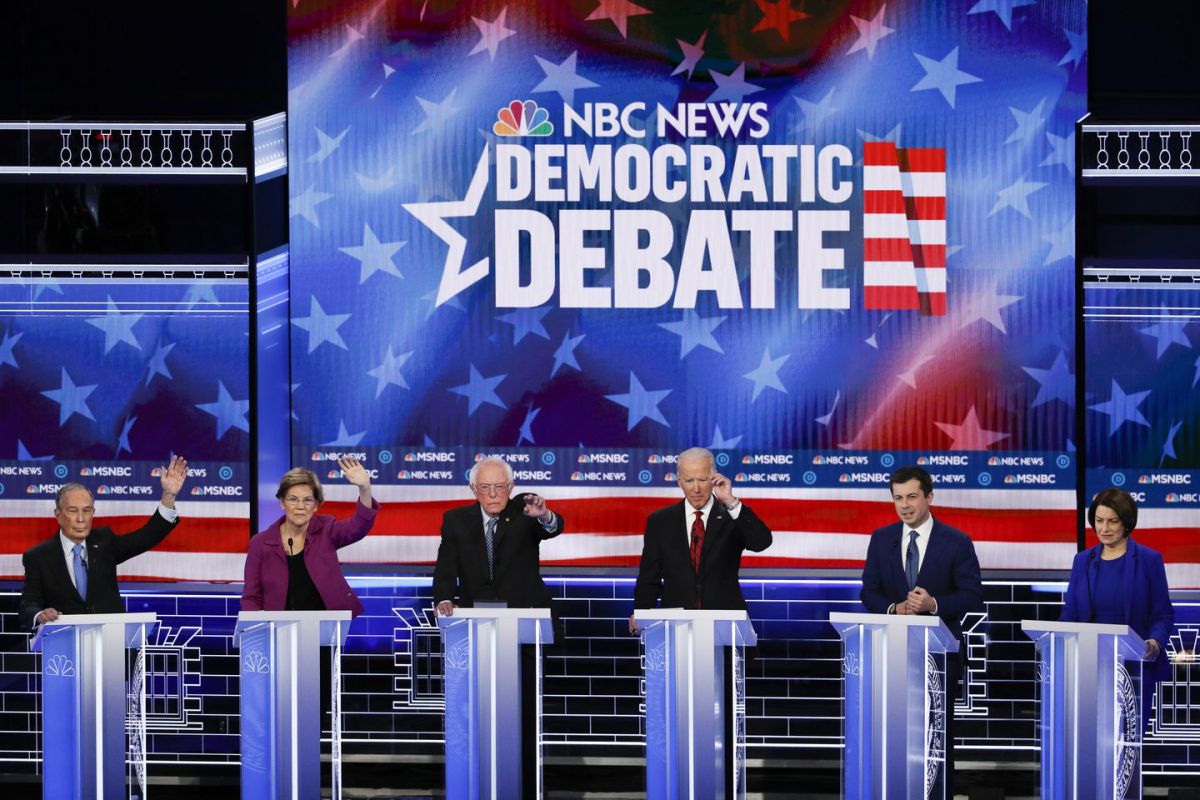 The word "housing" finally entered the 2020 President race. We'll get to that in a minute. But first, Dems took the gloves off at their 147th debate last night. They scratched and clawed at each other. These usually unwatchable debates had a new comer, Former New York Mayor Michael Bloomberg. My favorite exchange featured the rookie and Senator Bernie Sanders. Enjoy:
Sanders: "We have a grotesque and immoral distribution of wealth and income. Mike Bloomberg owns more wealth than the bottom 125 million Americans. That's wrong. That's immoral."
Bloomberg: "Why are you complaining? Who wrote the tax code? You and the other 99 senators."
Nice comeback. With that out of the way let's talk housing.
Bloomberg vs. Buttigieg vs. Sanders
Mayors Mike Bloomberg and Pete Buttigieg along with Senator Bernie Sanders rolled out competing plans for America's affordable housing crisis. Let's start with Bloomberg who has criticized the Trump administration for rolling back regulations on big banks.
The former mayor is tired of watching Freddie Mac and Fannie May date for so long without getting married. His solution has the two mortgage companies merging in wedded bliss. We're open to name suggestions. I'm pulling for Fanny Pack.
His plan goes deeper:
Toughen stress tests of the country's largest financial institutions and give the Fed power to judge them.
Reinstate annual living wills, in which large financial institutions must explain how they could go bankrupt without harming the broader economy – and make the documents public.
Restore the Volcker Rule and make enforcement more effective.
Monitor risks outside the system like insurance companies.
Mayor Buttigieg on the other hand wants to keep Fannie Pack separated.
His plan looks like this:
Increased affordable housing
Equal access to affordable 30-year, fixed rate mortgages for working families.
Combat discrimination and predatory lending.
Beyond that, Buttigieg wants the government to shell out $4 billion dollars for a first-time homebuyer program. That would help cover down payments for those that qualify.
Senator Bernie Sanders wants housing for all with a price tag of $2.5 trillion. To his credit, Sanders was first to speak about the crisis over the Summer. "For too long, this is one of those issues that we just don't talk about," he told The New York Times
Sanders' plan:
Build and rehabilitate 7.4 million affordable housing units
Build 2 million mixed-income units
Enact a national rent control standard
End homelessness
Fully fund Section 8 vouchers
Flippers better watch out for Sanders. His plan includes a 25% House Flipping tax to anyone that flips a house for profit within 5 years.