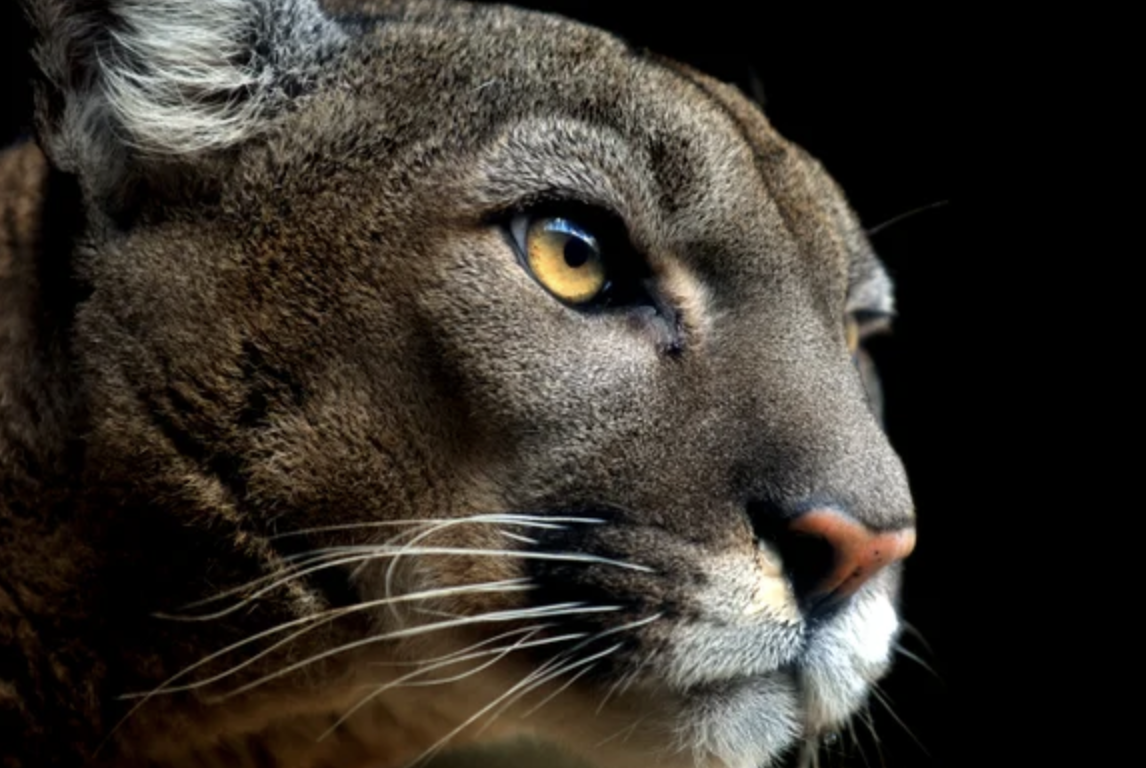 Pumas are ready for their close-up.
Researchers have figured out a way to track the species, which is historically pretty camera-shy. While there was already a tool called a camera trap that takes non-invasive pictures via motion sensor, those shots usually capture the sides of an animal. For mountain lions (aka pumas, panthers, or cougars), this doesn't work so well, because their sides pretty much all look the same.
The face, though, that's a different story. "You get a close up image of a face, they're stunning," says research biologist Peter Alexander. "Just those huge eyes, and there's a lot of detail in whisker patterns and all sorts of stuff. They really are beautiful."
Alexander led a research project that added a feature to the camera traps: a motion-triggered sound of a puma kitten call. That got the pumas' attention, producing clear headshots that allowed for accurate identification.
This discovery could lead to better understanding of mountain lions and other species, but I can't help but anthropomorphize the poor pumas who are looking for their lost kittens.