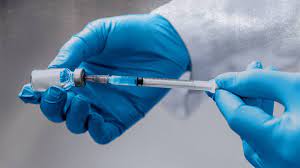 Bad news for cancer and hopefully good news for humans!
A new study by Amsterdam UMC, Cancer Center Amsterdam, and an oncology center for animals shows that a new vaccine could fight cancer in dogs.
35 dogs with spontaneous bladder cancer got the vaccine, which targets a unique protein found in a tumor's blood vessels. Researchers found that the protein helps to create new blood vessels while shutting off the immune system, which allows tumors to grow.
With the vaccine, half of the dogs survived and two are completely cancer-free. Researcher Arjan Griffioen, professor of Experimental Oncology and Angiogenesis at Amsterdam UMC, said the vaccine also proved effective "in laboratory animals against colorectal cancer, skin cancer, and brain tumors."
What does this mean for humans? That is unclear. But this is pretty exciting news.