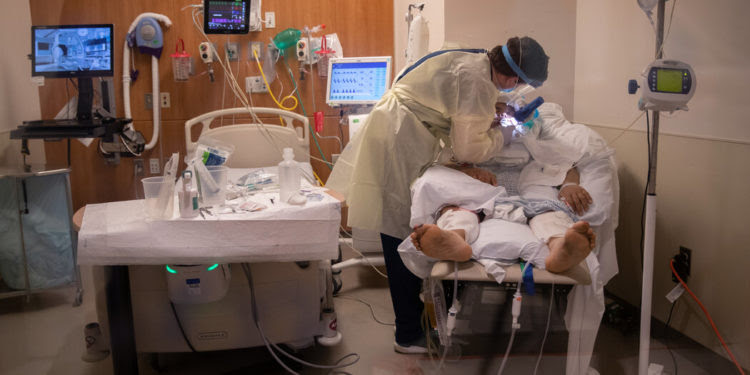 The World Health Organization (WHO) is ready–past ready–to revise the global death toll of Covid. But one country does not want that to happen.
The updated count is around 15 million, more than double the 6 million we already knew about. This new total includes those who died from non-Covid causes and weren't treated due to Covid.
It looks like the WHO was going to publish the new figures in January, but India has been accused of causing a delay because it refuses to accept the methodology:
"The concern specifically includes on how the statistical model projects estimates for a country of geographical size & population of India and also fits in with other countries which have smaller population," India's health ministry said in a statement.
The country has reported 520,000 deaths, but the WHO found India's total to be over 4 million, the highest country death toll in the world. That's a pretty staggering difference.
Jon Wakefield, a professor of statistics and biostatistics at the University of Washington who was involved with the model used for the estimates, said the data was actually ready in December. "But then India was unhappy with the estimates," he said. "So then we've subsequently done all sorts of sensitivity analyses; the paper's actually a lot better because of this wait because we've gone overboard in terms of model checks and doing as much as we possibly can, given the data that's available."
The WHO says they'll release the data this month, but we'll see.