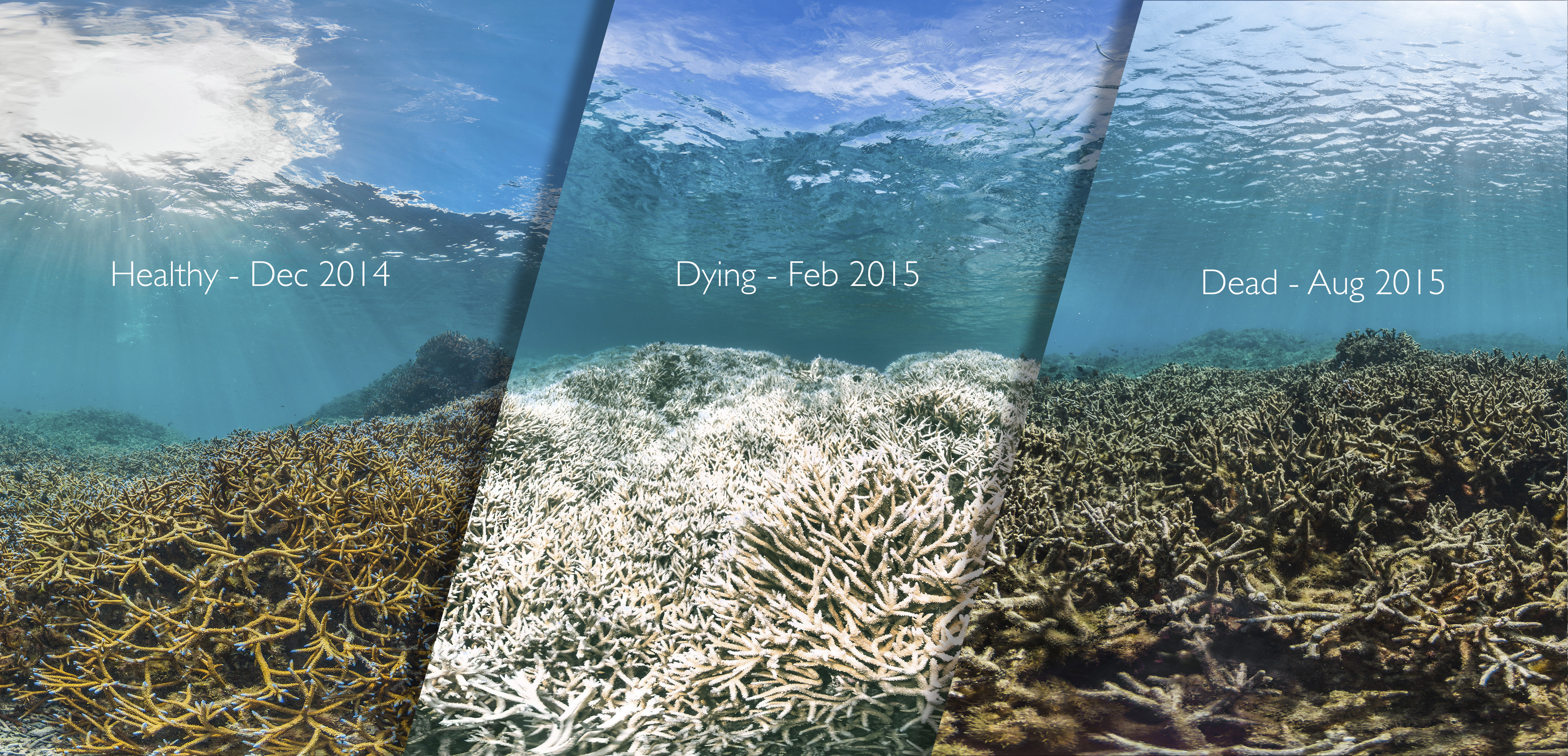 A new study shows that half of the coral reefs on the planet have died out in the last 70 years. Half! 
The pace of reef destruction is faster than scientists had previously estimated and they found that biodiversity is failing. This means that some marine species can survive the reef destruction and some can't and that upsets the ecosystem of the sea and the planet at large. Not only does this destroy habitat but it also means that there will be less fish for us to eat if this continues.
What is causing this destruction? You can probably guess. The study blames "climate change, overfishing, habitat destruction, and pollution."
Solution: we gotta knock it off and embrace climate change policy now!