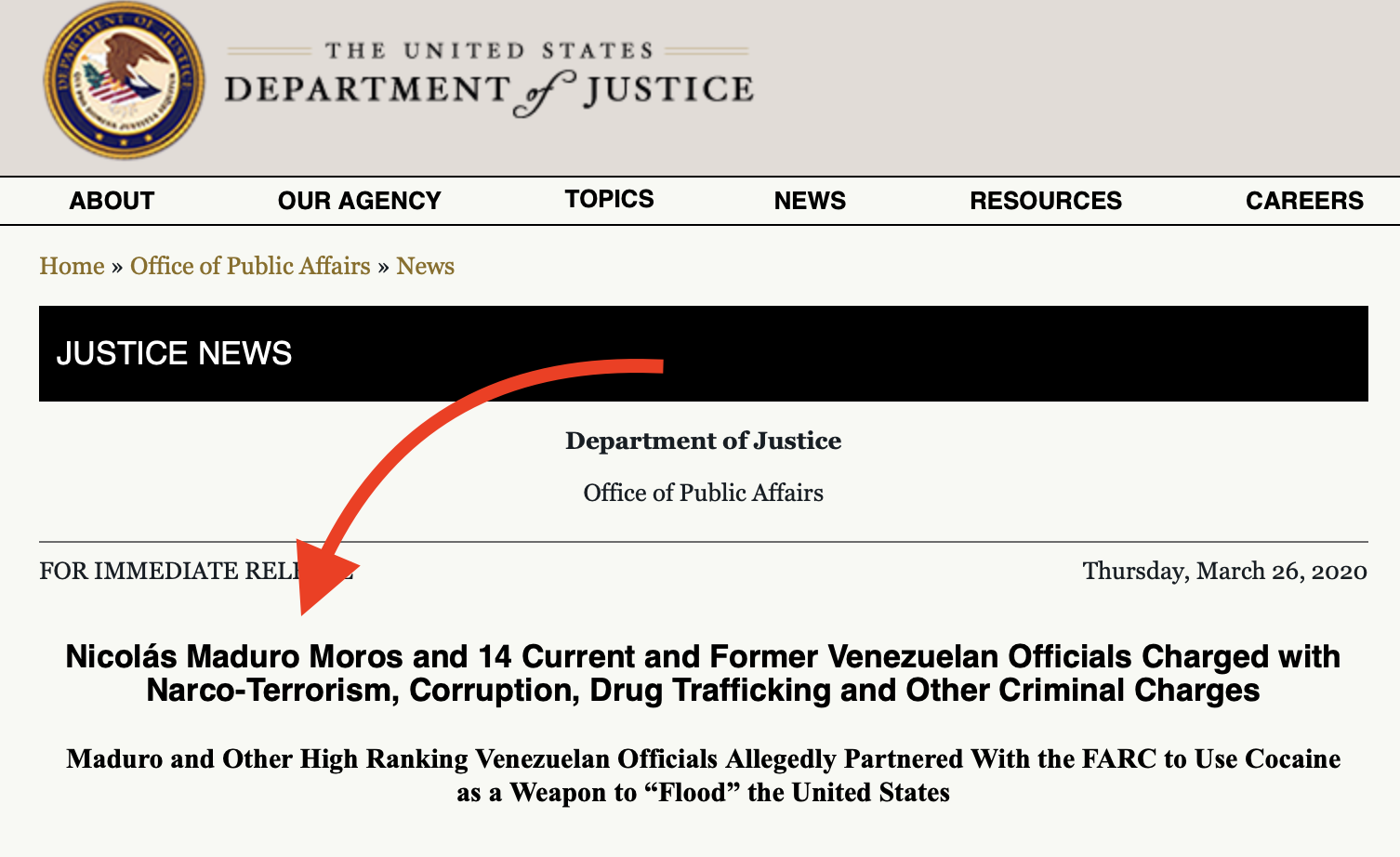 The United States is rethinking its sanctions with Venezuela so that it can tap into the country's oil supplies. CNN calls this "calibrating."
"The US will continue to calibrate its sanctions policy toward Venezuela — either by strengthening or alleviating sanctions."
In 2019, the U.S. put sanctions on Venezuela because it did not recognize the results of its Presidential election. It still has not! The U.S. did not believe that Nicolas Maduro was legitimately elected and never recognized him yet now the U.S. is in talks with President Maduro, who is actually wanted in the U.S. on criminal charges!!
They are actively trying to sue and capture him! The indictment was announced by then-attorney general Bill Barr in March of 2020. HOW can the U.S. have talks with him when the Justice Department is offering $15 million for tips that lead to his arrest???
Okay, suspending reality and assuming President Biden can ignore this sticking point and speak with President Maduro, what is the "calibrating" that can be done?
What's next?
First, it will allow Chevron to continue to operate in Venezuela, which they previously had not wanted.
Next, the US will discuss lifting sanctions that keep Venezuela from selling oil internationally, not just to the U.S. This is part of an effort to reduce dependence on Russian oil. The U.S. was not dependent on Russia for oil but it does not want other countries to be either so it wants to help Venezuela step into that role, even if Venezuelan oil companies are supposed to be corrupt, according to the U.S. It can't worry about that right now in the interest of oil, right?
Prisoner problem
There is also the problem of Americans being held in Venezuela, called the CITGO6. These are men who were under house arrest for embezzlement charges since 2017 but after a Colombian businessman was extradited to the U.S. in 2021, the men were picked up and put in prison just last October. Their lawyers say that their arrest was retaliation for the Columbian businessman's extradition, whose name is Alex Saab. Colombian authorities thought that the government was going to offer Saab an opportunity to collaborate on the criminal trial against Maduro.
So this is the landscape under which the U.S. will now start to work with Venezuela!