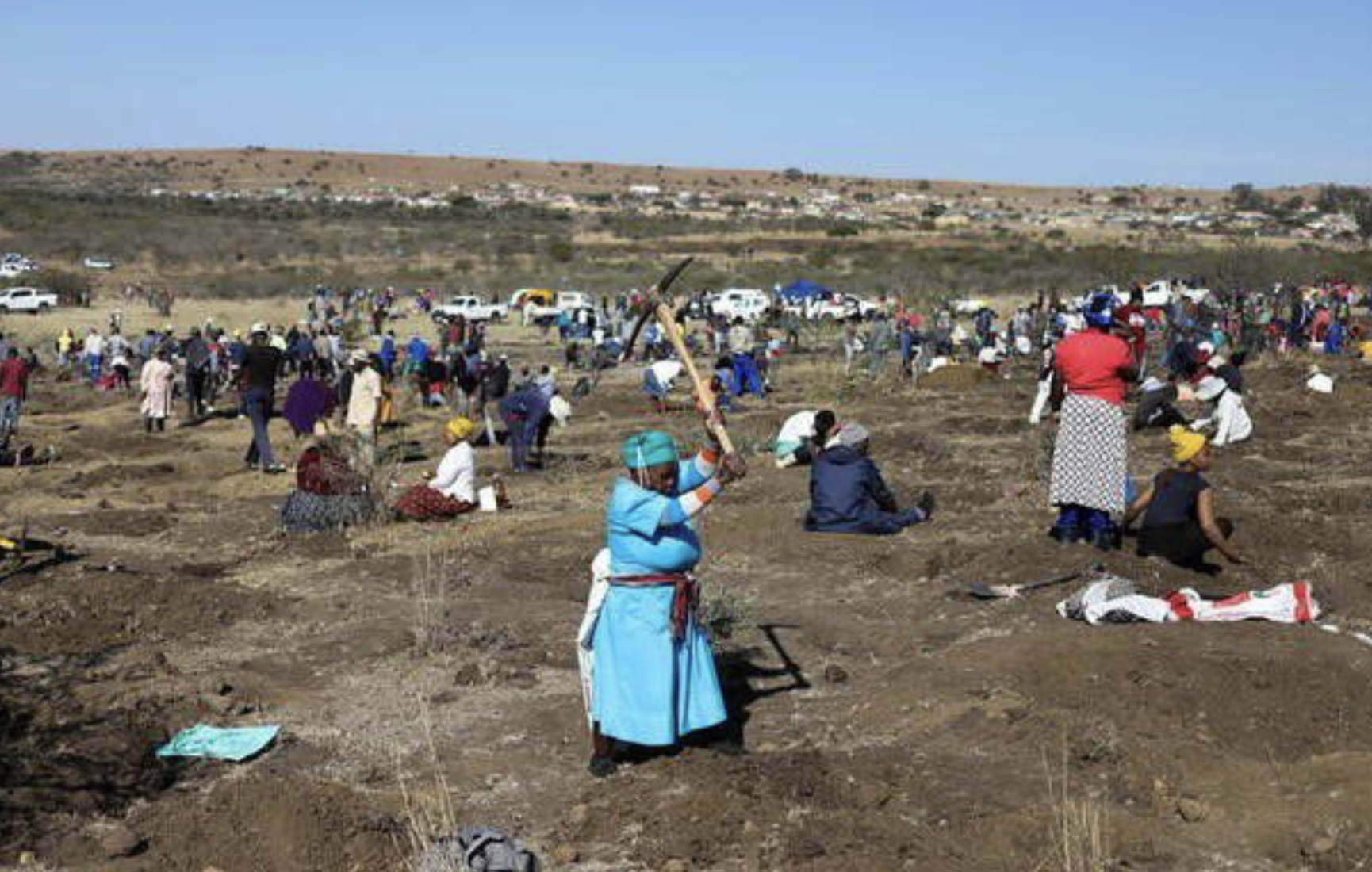 A village in South Africa was flooded with miners digging for diamonds after the discovery of stones in the area.
More than 1,000 people showed up with picks and shovels to dig up an open field in a village of Kwa-Hlathi after some claimed to have found diamonds. Experts have not confirmed that the stones are diamonds. Some say they are quartz crystals but for those who have been out of work and money, the dig is worth the risk.
Geology experts say that they are still testing the stones. The government is asking the miners to leave so that they can inspect the dig site because they fear a Covid outbreak but minors have already begun selling the stones for a starting price of $7.29.