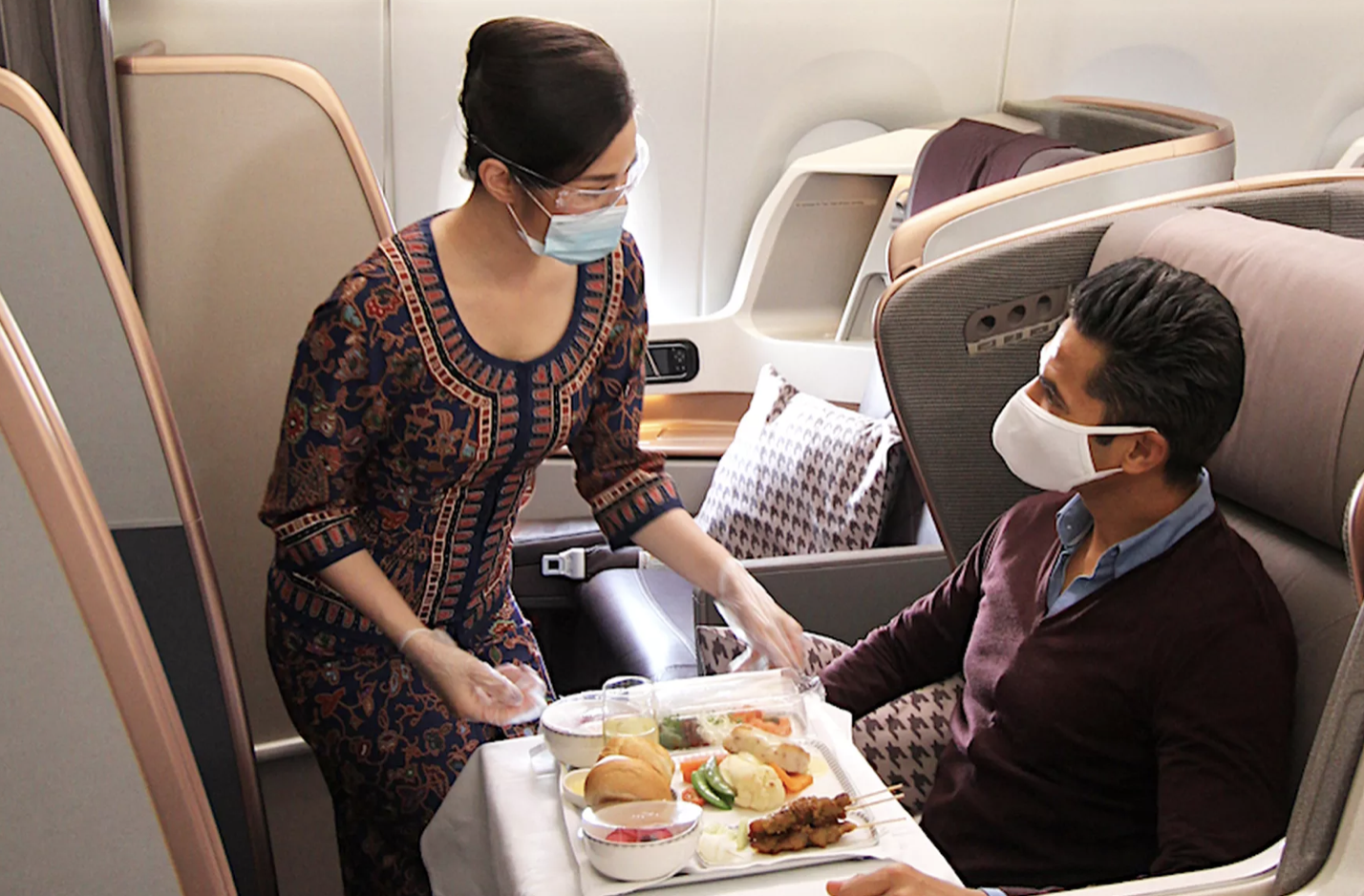 People are so desperate to get on airplanes that they're willing to dine on them, even if they don't ever leave the jetway. Singapore Airlines is turning its grounded airplanes into restaurants later this month. Reservations booked up in just 30 minutes.
Normally eating on an airplane is an inconvenience but in this case, it is a pandemic experience. Customers can choose from a tiered menu, priced from $39 to $474. The original plan was to serve this meal on a short flight to nowhere but the actual flying part had to be scrapped. Now it's just a meal on a seat back tray table.
Imagine going through airport security just to eat in a cramped space. We've all lost our minds.