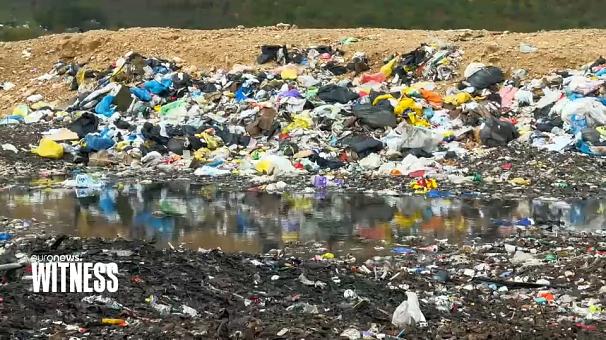 The Uborak landfill is located in a neighborhood near Mostar in Bosnia and Herzegovina. It's known as the place to go for trucks carrying city garbage. The trucks keep coming even though the massive dump is full. And possibly leaking death.
The landfill, which locals call the 'Dump of Death,' sits on top of a sinkhole with links to groundwater. The black water that leaks from the trash heap has a suspicious smell.
Omer Hujdur lives nearby and has been collecting samples of the black water, because his neighbors keep dying from cancer. The results from the samples "show enormous pollution from copper, lead and zinc," he says. "But what's most worrying is the high percentage of arsenic–a hundred times higher than is legal!"
Eniz Colakovic, from the Public Health Institute at Mostar, told EuroNews that more analysis is needed from multiple samples, and funding is unavailable to correct any issues.