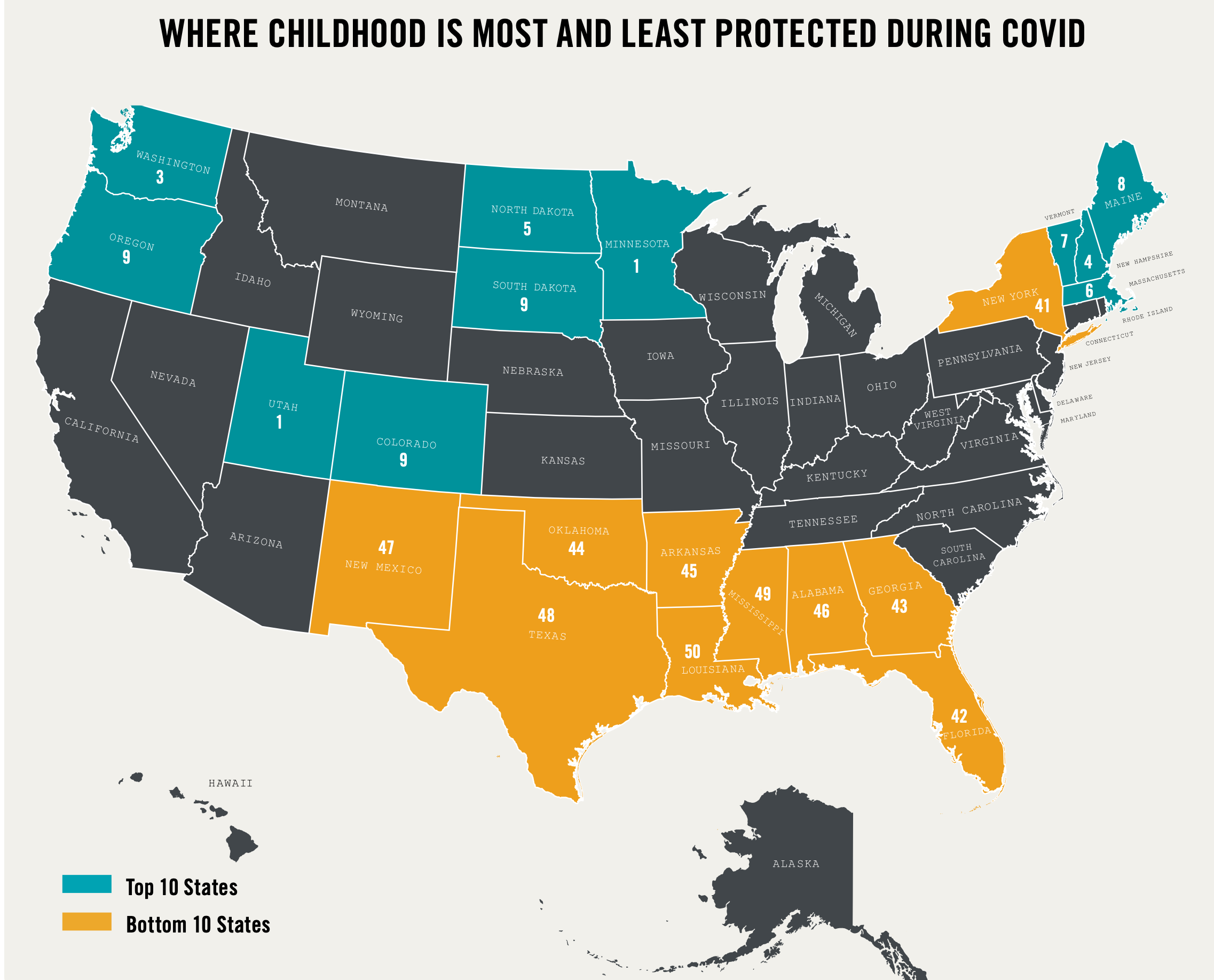 A new study shows that e-learning is comparable to in-person learning for medical students. That's nice for adult students but children are not doing nearly as well from remote learning.
Save the Children published data showing that 17 million American children are struggling with hunger, at least one out of four children do not have what they need for remote learning, and 69% of families are struggling to make ends meet. Currently, the hunger rate for children is three times higher than it was during the Great Depression!
Data shows that Texas, Mississippi, and Louisiana are the worst states for children during the pandemic. Meanwhile, Minnesota, Utah and Washington are the best.
Notably, the states that were the worst for children were not the states with the worst Covid cases. In fact, Utah, North Dakota and South Dakota had some of the country's highest infection rates but still scored high for protecting their children. "Meanwhile, New York and West Virginia have had relatively low cases of the disease, yet much more suffering among children and families, compared to other states," says the report.