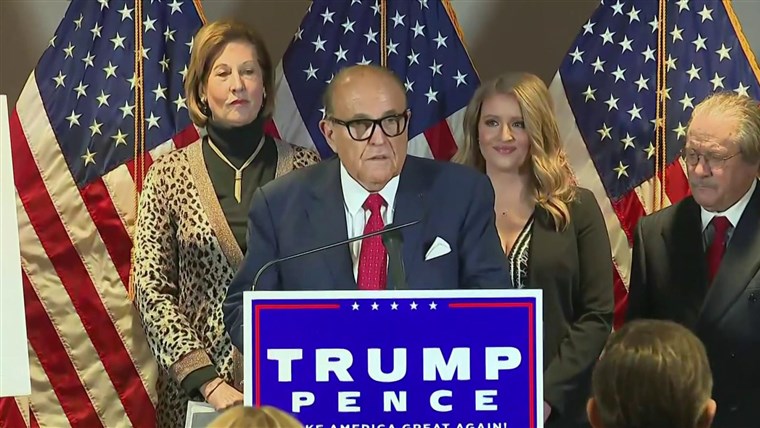 Boy is it tedious to keep up with President Trump's election challenges but we still should do so with some caution.
The President's lawyer Rudy Giuliani gave a 90-minute press conference on Thursday where he brought up a new theory that foreign governments had conspired to rig the election. It's not Russia though. This time it is Venezuela, China, and Cuba that they claimed funneled "communist money" into the scheme. The campaign has not alleged this in any court filings but felt free to say it on television. They have shown sworn affidavits of people who say they witnessed voter improprieties but these have not held up in court as much more than hearsay.
So what are they actually doing in courts?
Here is a quick summary: 
In Michigan, the President has invited Republican leaders to the White House to reportedly ask them not to certify the election. The lawmakers have accepted the invitation for this afternoon even as the Secretary of State said that individual counties certified their results on Tuesday.
In Arizona, a judge dismissed a lawsuit where the campaign had asked to halt the certification of Maricopa County's results. An audit had come back without errors.
In Georgia, the Secretary of State said on Thursday that Biden's lead remained after a hand recount and will certify the state's results today.
In Wisconsin, the Elections Commission approved the Trump campaign's request for a recount, at a cost of approximately $8 million to the campaign.
In Pennsylvania, the campaign re-filed their case asking to throw out mail-in ballots that may have contained certain errors and asks that they are given the rights to examine these ballots because they believe there was fraudulent accounting. They provided no evidence to support their claim and Pennsylvania is set to certify results on Monday.