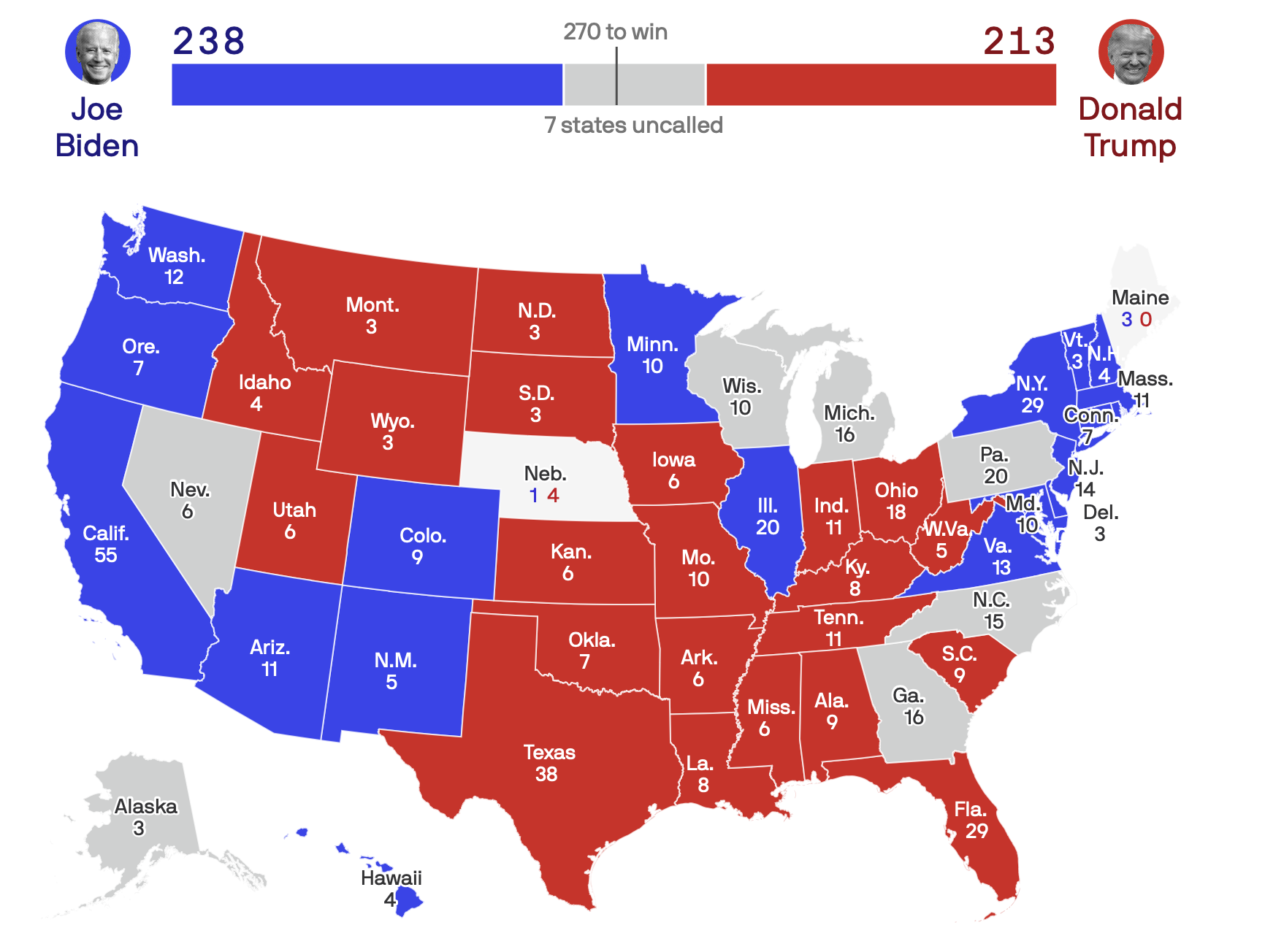 No decisive victor has been called for the Presidency. We prepped for this but that doesn't keep the nerves at bay. The Blue Wave that Democrats thought would sweep the nation did not happen. Senate GOP incumbents Mitch McConnell, Lindsey Graham, and Joni Ernst all kept their seats, disappointing Democratic hopefuls.
There are many ways to see the odds but we don't specialize in that game. A good live update of results can be found here.
The President spoke at the White House a little after 2 a.m. to a crowded room full of mask-less supporters. He said that he had been getting ready to celebrate a success but he railed against…well, vote counting, and the media. He said he won Georgia when Georgia had not been called. He said he wanted vote counting to stop but not in Arizona where he thinks he could still win. He said he is prepared to use the court system if he needs it.
What remains?
The states that are currently in critical play are Arizona, Georgia, Pennsylvania, Michigan, and Wisconsin. Arizona has been called for Biden by many news networks, making it the first flipped state in this Election but, it ain't over until it's over.