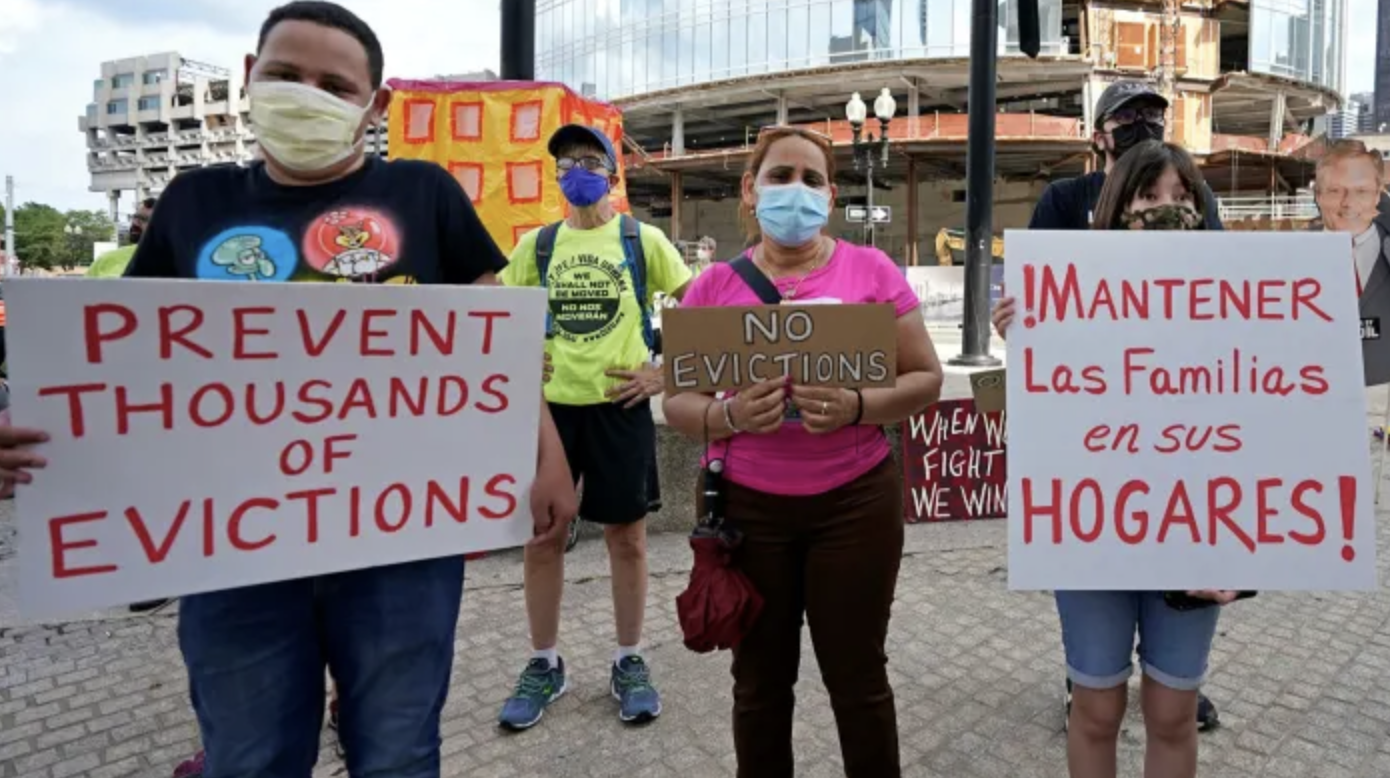 The eviction ban has come and gone. It actually did expire on Saturday, allowing landlords to enforce the leases of tenants in their properties.
The same ban also ends forbearance for mortgage holders. Up until now, borrowers could put off mortgage payments if they could prove that they were negatively affected by the pandemic. Now those payments will all come due at once and this will cause a lot of debt to come crashing down on many homeowners.
The Biden administration wanted to extend the ban but they conceded that only congress could do so, based on a Supreme Court ruling. Congress barely even tried.
What happened?
During the ban, landlords could not demand rent payments from tenants but they could keep a running tab. Now those bills will come due and tenants who cannot pay and cannot receive rental assistance will be evicted and local sheriffs will have to enforce and carry the evictions out in several states. New York and California have state eviction bans that will continue to protect tenants. The Wall Street Journal points out that renters in the South are the most vulnerable to eviction with the least forgiving measures in place for tenants.
But landlords are suffering too. They have had to pay for repairs on properties that have not cashflowed while tenants put more wear and tear on properties during lockdowns. There has been no reprieve on real estate taxes and insurance bills are still due. Many have not received any state aid for these expenses, despite programs meant to help landlords. The Supreme Court will hear a case on whether a ban on evictions is legal in the first place.
The eviction and mortgage moratorium may be over but it is not over. The fallout has barely just begun.