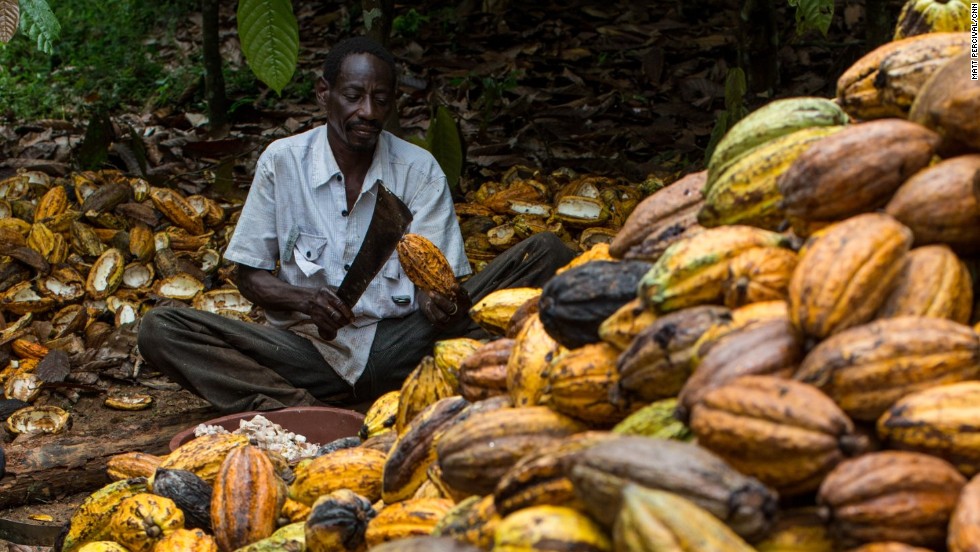 The two largest cocoa producers in West Africa are asking to increase their prices in order to pay workers a living wage but they face an uphill battle.
The Ghana Kuapa Kokoo co-operative wants to add $400 per ton of chocolate exported from the Ivory Coast and Ghana so that farmers earn better pay for their crops. They say that the U.S. company Hershey has made this difficult for them by sourcing beans from the futures market in New York, meaning it would not have to pay for this supplement.
These farmers export 60% of the world's chocolate, yet they barely scrape by and the coop that speaks for them has very little negotiating power. Hershey says that it supports living wages for farmers but has not done much to support this initiative. The chocolate industry earns about $100 billion per year in retail sales.