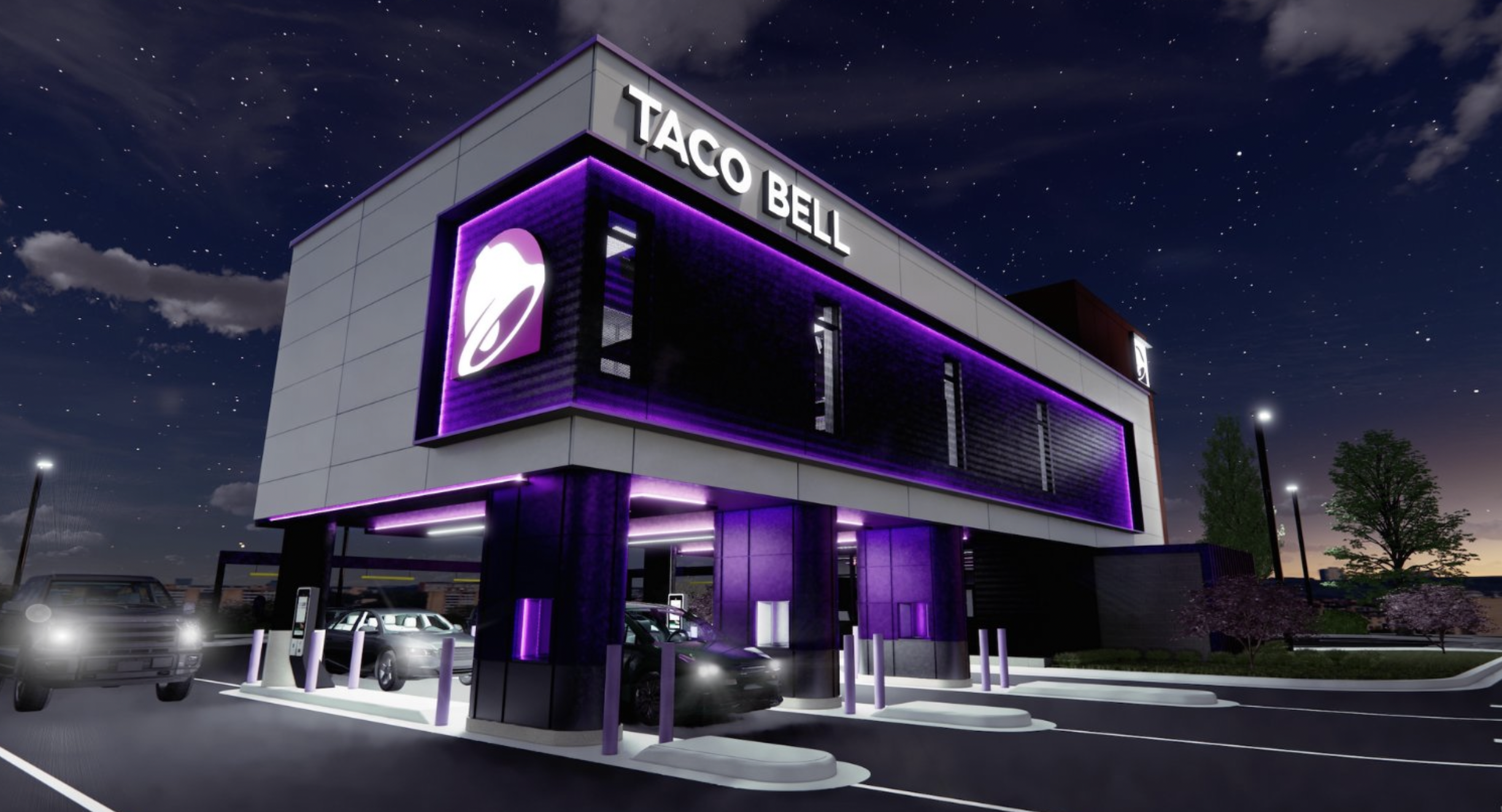 Is this the fast-food restaurant of the future? It looks straight out of the movie WALL-E.
The newest concept in Taco Bell restaurants has a second-story restaurant above four drive-thru lanes. The food would be put on an elevator system to be delivered from the kitchen upstairs to the driver below. It is kind of like those suck tubes that your banker uses in a drive-up teller, but hopefully slower so that your taco shells remain intact.
Drivers can order on an app and speed right through to pick up using a QR code, eliminating the need for any human interaction.
The first of these will break ground later this month in Minnesota.