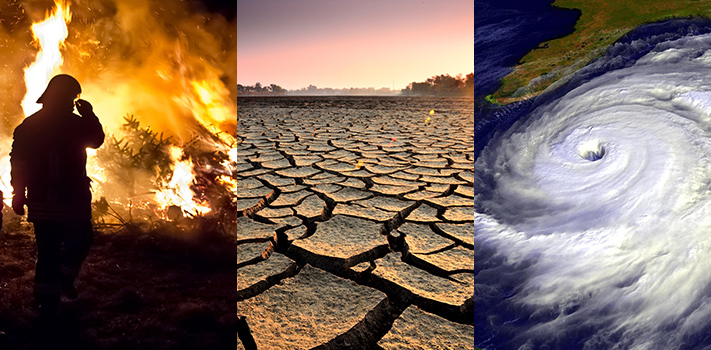 Each year's Global Risks Report is typically released before the gathering of world leaders and CEOs in Davos, Switzerland, but the meetup got Covid-canceled for the second year in a row. The report (and the risks) did not get canceled.
In case you didn't already know, according to the report, the pandemic has created huge risks, hammering the economy, heightening tensions, and changing lives forever. Not only that, but the pandemic forced us to dive even deeper into digital technology, increasing the threat of malware, ransomware, and messages from a long-lost Grandma who needs your social security number to play the lotto.
Another risk on the list is–you guessed it–the climate crisis. Experts and leaders who participated in the survey pointed to extreme weather, failure to act, and loss of biodiversity as their top three worries in this area.