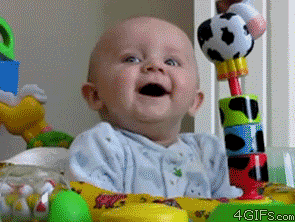 Demographers are warning that the opposite of a baby boom could happen due to the pandemic. More like a baby bust.
Normally, when unusual events force people to stay home, birth rates soar. Examples include the great northeast blackout of 2003, hurricanes, big snow storms. We have a baby as a result of 2011's Hurricane Irene and can attest to women giving birth in the hallways 9 months later.
But Covid is something different. Yes, people have to stay home, but they are staying home in fear of an apocalyptic world. Who wants to bring a child into a world with record unemployment and raging disease?
Another problem is not just the estimated 15% drop in birth rates, but the demographic that does go ahead with conception. Upwardly mobile people who think they'll be okay will conceive but lower socioeconomic status populations will suffer with fewer births and more "unintended births."
The good news is that birth rates are typically resilient and recover quickly after natural disasters such as the SARS outbreak or Hurricane Katrina. The grandparent population to help out may not, but the babies will find their way in eventually.