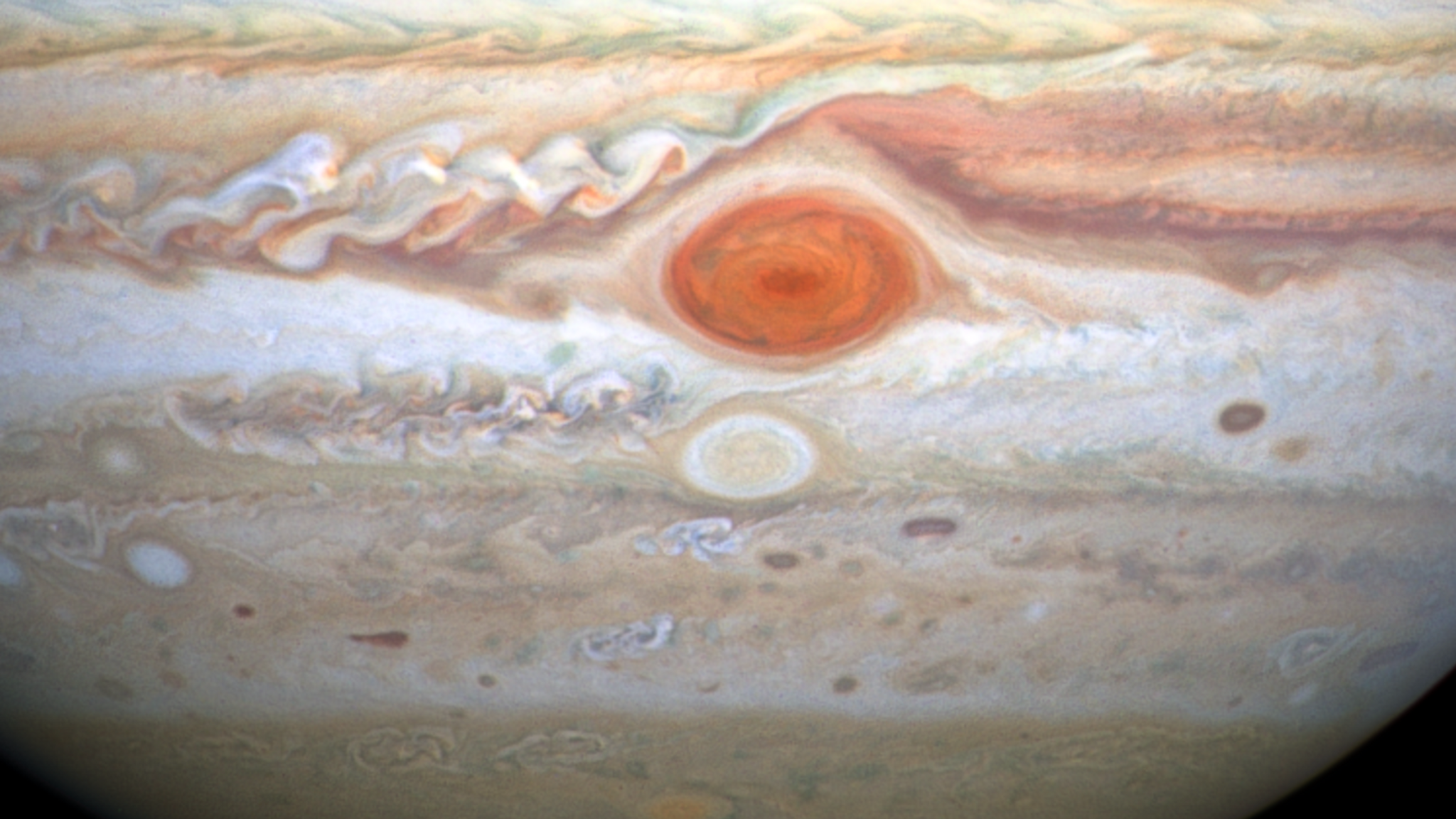 Jupiter's Great Red Spot runs surprisingly deep.
NASA's Juno spacecraft took a closer look at Jupiter–two closer looks, actually, in 2019–to learn more about the planet. Among other cool discoveries, they learned Jupiter's Great Red Spot is more massive than we thought.
We already knew the storm is about 10,000 miles wide. Now, after the first 3D look, we know it's roots run deep (much deeper than we thought), between 124 and 300 miles. And it used to be bigger!
NASA research scientist Marzia Parisi put it into perspective: "The Great Red Spot is as deep within Jupiter as the International Space Station is high above our heads."
The Great Red Spot has been storming the gas giant for a very long time. It was first observed in 1831, but some astronomers think it could have started as early as 1665 (in Earth years, of course).