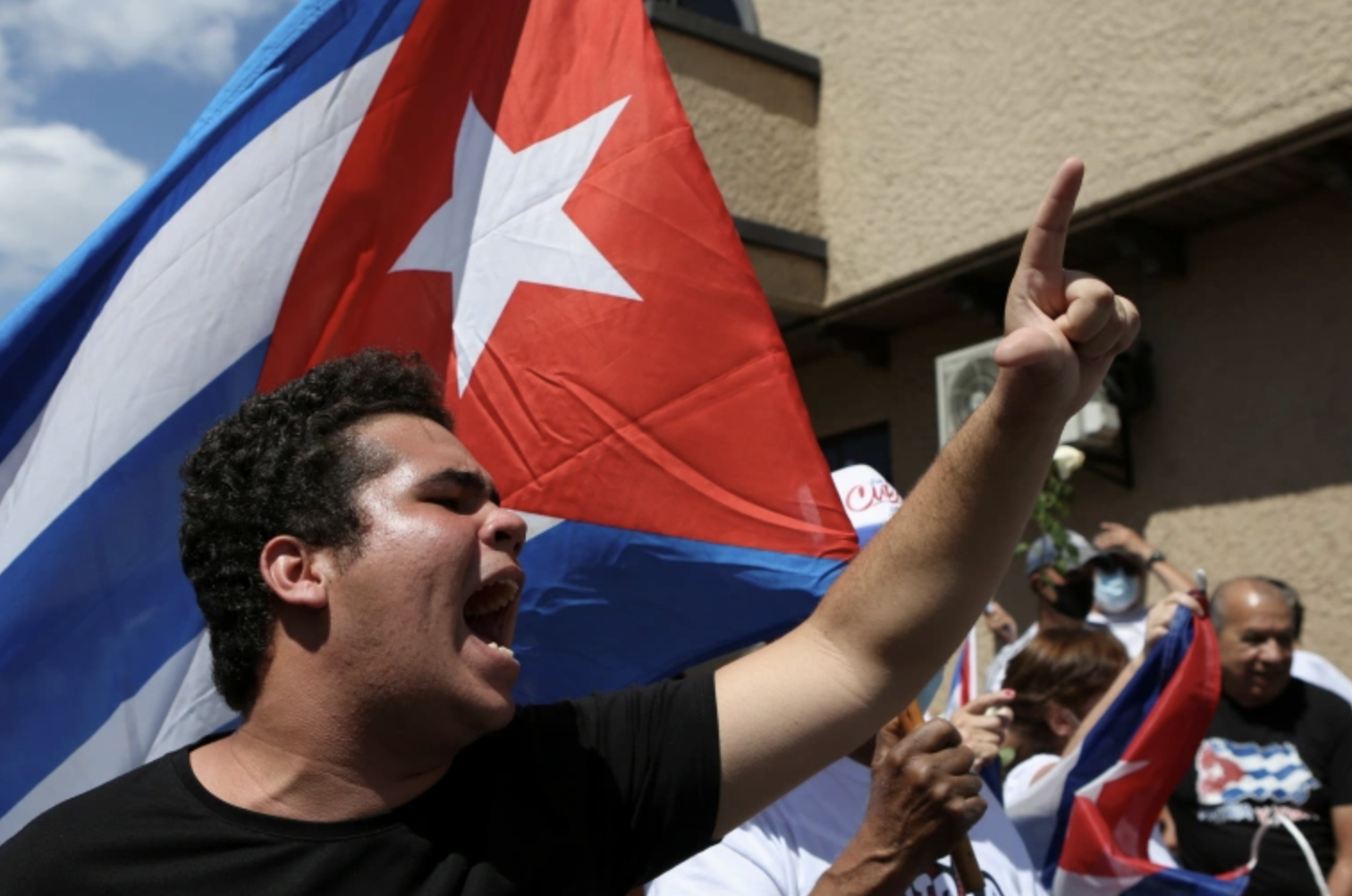 Cuba has been tightening its repression machine since historic protests rocked the country in July 2021. Almost 700 protestors were still in prison at the end of the year. Now, two of them are finally getting their day in court.
The trial for artists Luis Manuel Otero Alcantara and Maykel Castillo began last week, though no foreign journalists were allowed to witness. Representatives from several European embassies were blocked as well.
A state-run radio program says this is just the normal judicial process, but many, including Human Rights Watch, Amnesty International, and the U.S. Embassy in Havana beg to differ, calling the trial a "farce," a "circus," and neither "free nor fair," respectively.
Otero Alcantara "​​is accused of defaming the national flag, contempt, and public disorder, and faces seven years in jail," according to a court filing viewed by Reuters. Maykel Castillo is on trial for assault and could get ten years.
According to Al Jazeera, "Cuban state media, including the ruling Communist Party newspaper Granma, have accused Castillo and Otero Alcantara's San Isidro Movement of being part of a U.S.-directed 'soft coup' attempt – a charge the group denies."
Cuba allegedly used state security to prohibit activists and friends from even showing up outside the trial, with reports of security showing up at supporters' homes. For human rights groups, this case is exhibit A showing how repression is escalating in the country.