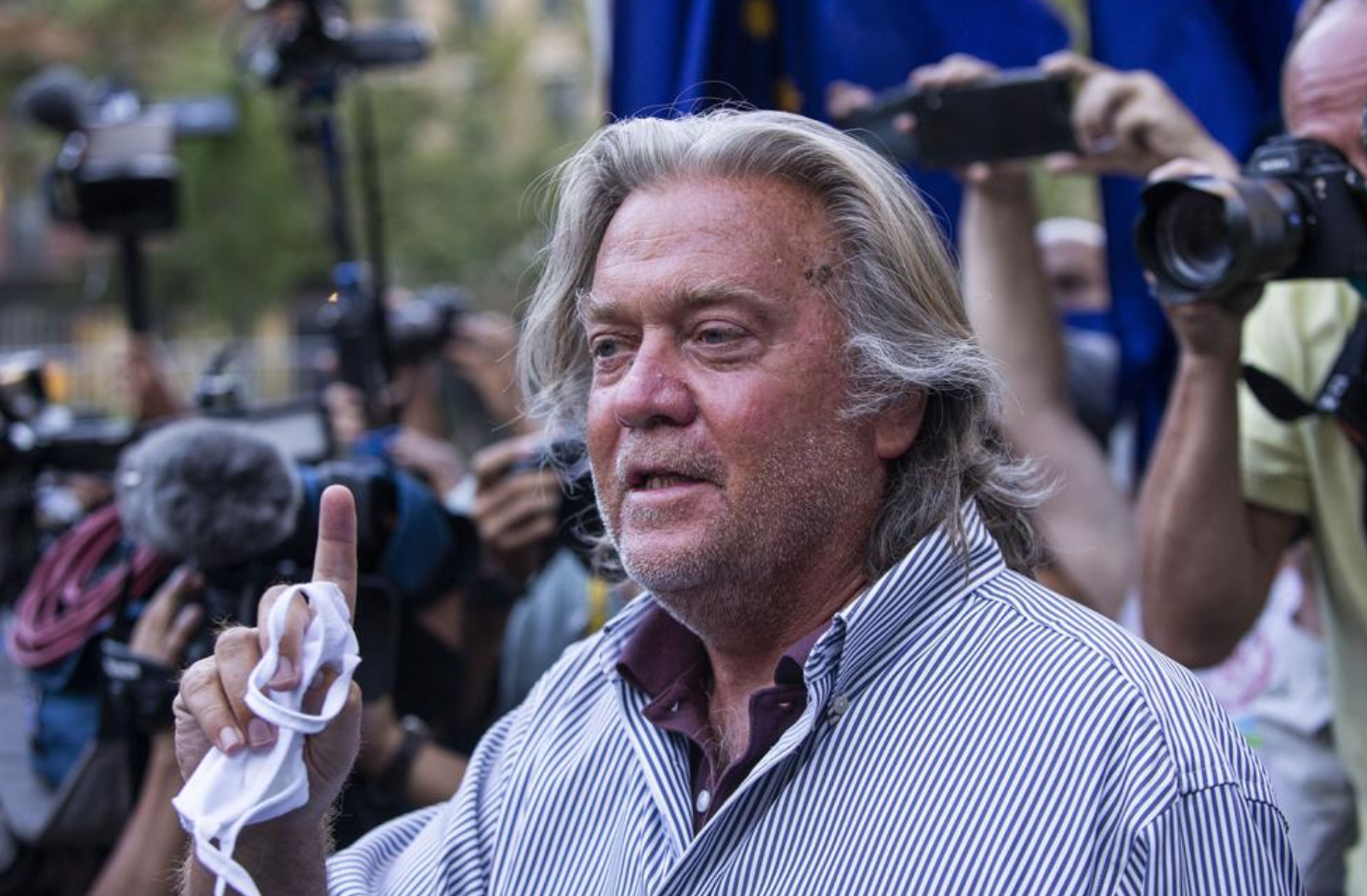 The Department of Justice on Friday charged Steve Bannon with two counts of contempt of Congress for pretending the Jan. 6 committee isn't an actual thing.
The committee wanted documents and testimony from the former chief strategist for Trump, issuing a subpoena which Bannon likely thought made a nice birdcage liner. He refused to hand documents or his words over, but now he's paying for it. Each count has a maximum sentence of one year of jail time and a minimum of one month. He's expected to turn himself in today.
Trump's former Chief of Staff followed in Bannon's footsteps Friday when he failed to appear in front of the committee. Rep. Bennie Thompson, Chair of the committee, and Vice Chairwoman Liz Cheney said in a statement that the panel will consider contempt charges for Meadows.