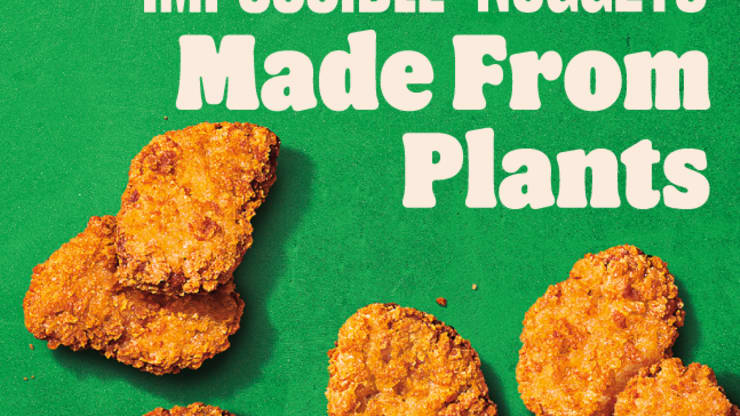 Have chicken your way, vegetarians! Burger King will start testing meatless nuggets from Impossible Foods at select locations.
Impossible nuggets will now join the Impossible Whopper at Burger Kings in Miami, Boston, and Des Moines. Burger King is the first fast-food chain to test a chicken alternative, much like it was the first to sell a beef alternative.
Burger King's rival McDonald's has a similar partnership with Impossible Foods' rival Beyond Meat. Will there be a veggie war? Not any time soon. McD's is currently testing its fully vegan McPlant in the UK, but it has yet to try plant-based alternatives in the US.