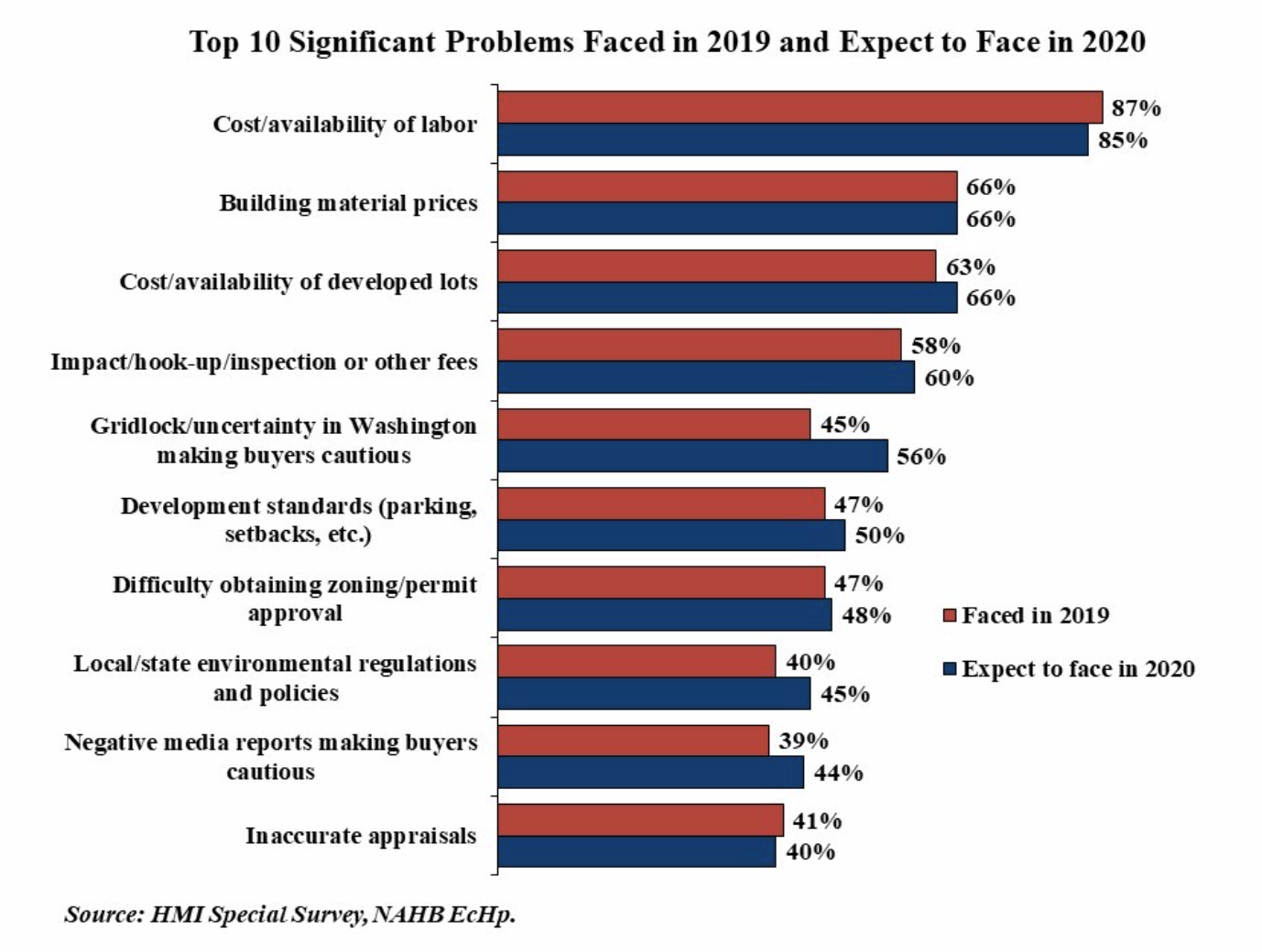 The National Association of Home Builders is out with its annual survey and it's a page turner, if you're into that sort of thing. Not to spoil the story for you, but builders can't find skilled labor and the cost of materials continues to climb.
Cost and access to quality labor was the top issue for builders in 2019, and it is expected to remain a top problem in 2020. This all comes as the U.S. faces an affordable housing crisis. Estimates put the housing shortage at 25 million units.
Trump and Housing
The labor shortage is not getting any help from the Trump Administration's immigration policies. The National Association of Homebuilders (NAHB) said the Trump's Public Charge rule could impede legal immigration. The rule expands the definition of who is a "public charge" to include immigrants receiving government assistance.
The law is set to go into effect on February 24. The changes could cause significant delays for immigrant employees looking for permanent residency.
Confidence is Up
Despite material cost increases and labor shortages, builder confidence is strong. The February Housing Market Index continues three straight months of growth, a level not seen since 2017. The survey asked builders rate market conditions for the sale of new homes. They gave a resounding thumbsup across the country.
Builing permits are another sign of strength. Builders paying for new permits hit a new record this month. For the first time in history a business building boom has entered its 11th year.