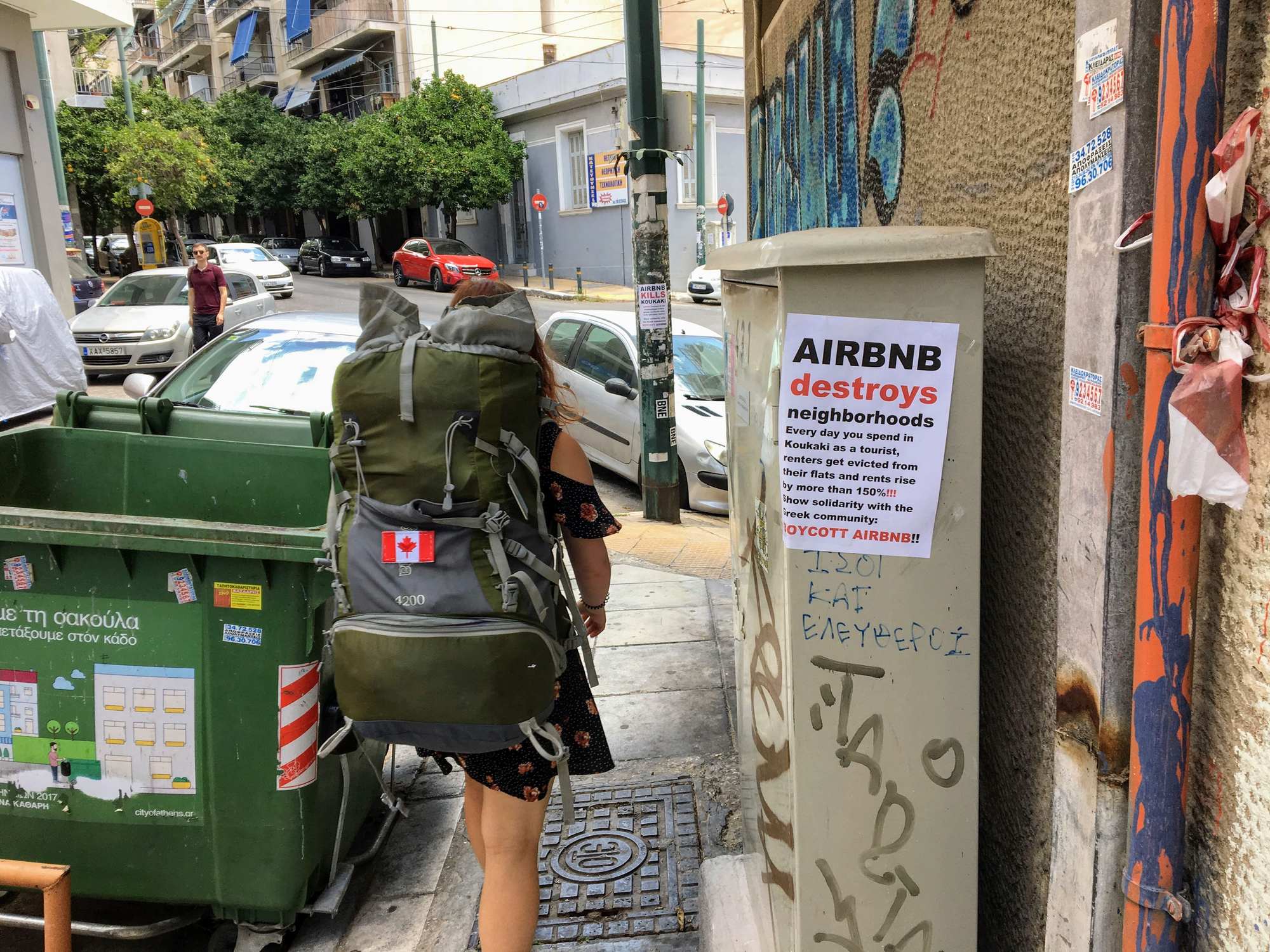 Over 7 million properties are at risk of getting yanked off of Airbnb if state and local governments get their way. That's why the rental darling didn't hire just one lawyer, but 120 of the most excellent lawyer's money can buy.
The fraternity of lawyers is doing something rarely seen for a company ready to go public, going on the offensive. Airbnb is going after local regulations that are hampering growth — suing cities and states that have conflicting rules.
The future.
Investing in Airbnb stock will be an exciting, or nerve-wracking, play if it's anything like buying a piece of real estate and renting it out using the service. Right now, investors are playing a risky game buying and hoping local laws don't change.
Cities all over the world are combating skyrocketing rental prices and, in some cases banning owners from renting out their properties short-term. Nashville, Tennessee, for instance, made headlines last year when it outlawed short-term rentals in single and two-family residential zones and then expanded their ruling to include multifamily residential areas.
Councilwoman Angie Henderson told The Tennessean, "We have heard loud and clear from the citizens of Nashville that non-owner-occupied permitted (rentals) are having a negative effect on neighborhoods and the quality of life and our affordable housing."
The full Nashville ban goes into effect on Jan. 1, 2022.
Meanwhile, landlords in Lisbon, Portugal, evicted longtime local tenants at a rate of 6 families a day to increase profits with short term rentals. The government stepped in and declared housing a human right like healthcare. Porto to the north opted not to take such drastic steps, but this underlines the uncertainty among future investors.
Airbnb defended its role in Portugal, saying it contributed €3.7 million ($4.15 million) in tourist taxes to Lisbon's city council over the first three quarters of 2018.
What's the cost?
I hope they have some deep pockets because one estimate puts the legal bill at $60 million a year. But the same study says the city and state regulations could drive down Airbnb's value by 10 percent or $3 billion in losses. I'm no math genius, but that sounds like a smart investment.