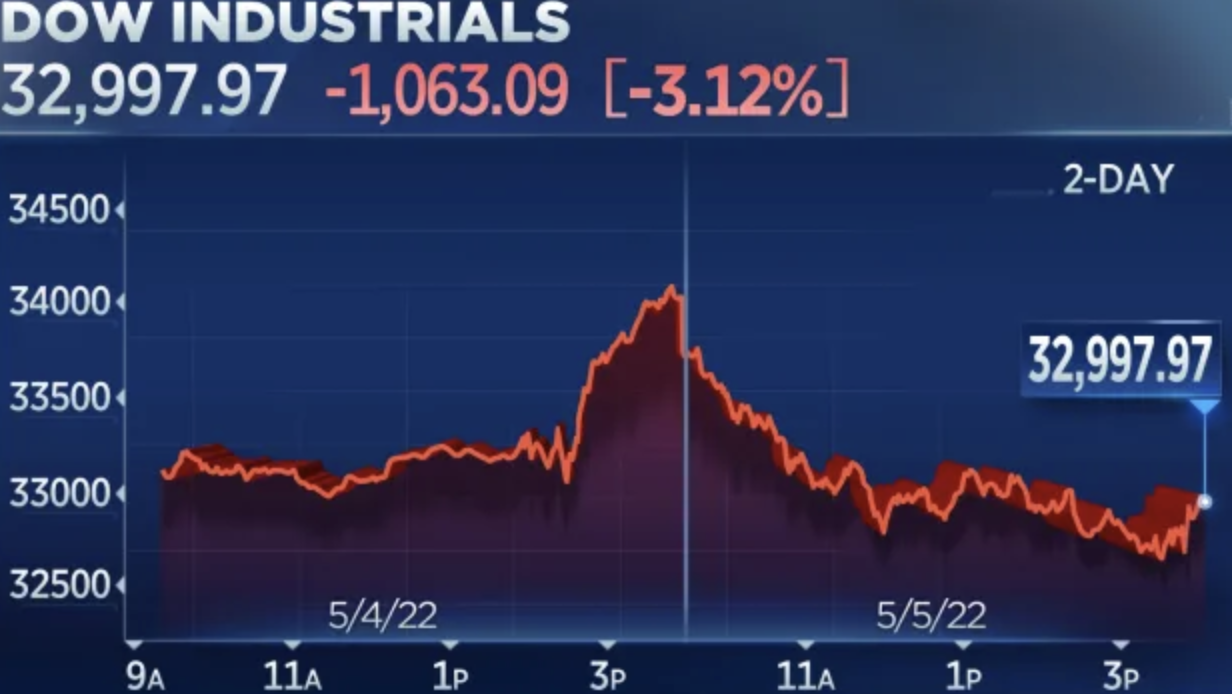 The stock market took a nosedive on Thursday after a big spike on Wednesday, proving how truly fickle the market can be. There were no major news cycles that should have affected this.
On Wednesday, the market was up when the Federal Reserve announced a 0.5% interest rate increase. And then on Thursday, the Dow fell 1,000 points and the Nasdaq dropped 5%.
"The market [Wednesday] was a relief rally," Seema Shah, chief strategist at Principal Global Investors, told The Wall Street Journal. "By Thursday, she said, the realities of a more challenging environment for stocks were starting to settle in, including higher rates, difficult earnings comparisons and a stronger U.S. dollar, which weighs on overseas earnings at multinational firms."
So we'll just put it down to mood swings then since there is really no other fundamental that can explain it.