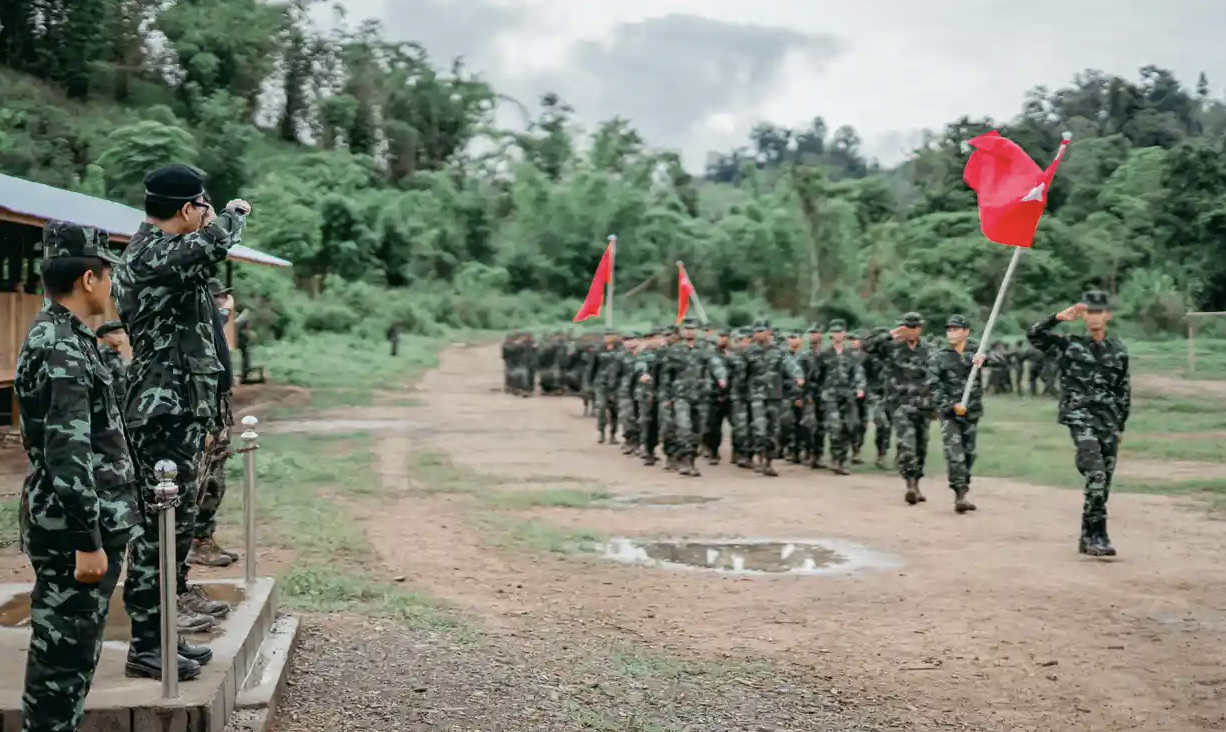 Civilians are forming their own armies to defend their homes in Myanmar. The military coup that took over the government in February continues to hold power and do so violently. As a result, civilian armies are mobilization and there is worry about a coming civil war.
According to The Guardian, "at least 58 defense forces have formed, 12 of which are active." Some are more trained and resourced than others. They formed under "constant threat of military raids, arrests, torture and killings."
They are up against a behemoth. The controlling military in Myanmar has 400,000 armed personnel, making it the second-largest in south-east Asia after Vietnam.