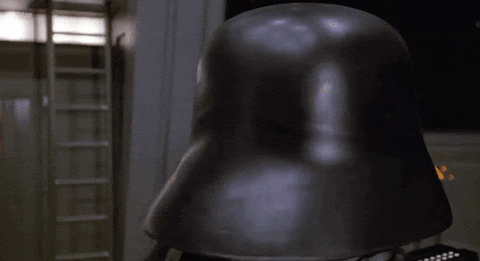 A now time now, in a galaxy here, here, here…
That's right, there could be a star war brewing in the now-times. But a very quiet one that involves satellites that DO NOT exist and technology that no one has ever heard of.
Many could have seen this coming when President Trump made Space Force a thing in the U.S. in December 2019. David Thompson, Vice Chief of Space Operations, spoke to The Washington Post and scared the pants off everyone:
"The threats are really growing and expanding every single day. And it's really an evolution of activity that's been happening for a long time," Thompson said. "We're really at a point now where there's a whole host of ways that our space systems can be threatened."
Details are sparse because everything is secret, but China and Russia are apparently attacking U.S. satellites "every single day." The attacks are what the VP of Space Ops calls "reversible," so officials don't think it's worth blowing all the secrets to show how hard the U.S. can retaliate. As former Deputy Assistant Secretary of Defense for Space Policy Douglas Loverro said, "It's really difficult to go ahead and justify how you might attack somebody's homeland if they've taken out a satellite that you don't even admit exists."
Even so, it seems like the U.S. and allies are readying their blasters, preparing to retaliate pretty hard. Like, "I am your father" hard.