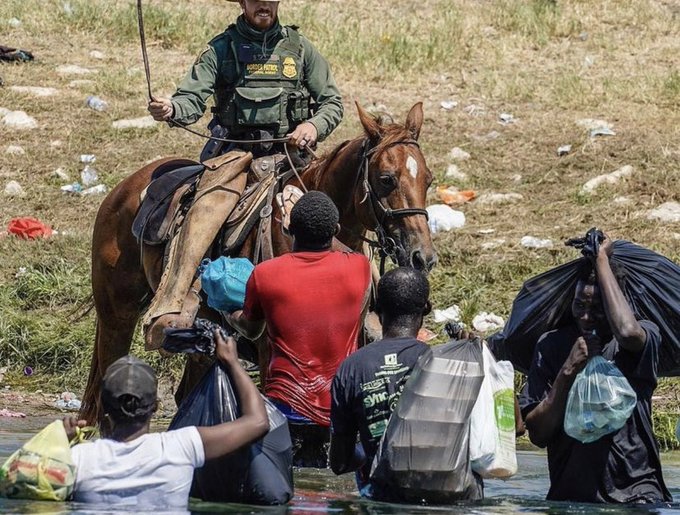 Something truly upsetting is going on with Haitian refugees and it is worth our attention.
Haiti is on the brink of collapse after the recent Presidential assassination and catastrophic earthquake. Even before this, the country was imploding and had mass exodus but the United States has proven to be an unfriendly ally. Thousands of migrants have gathered under a bridge in Texas near the border but Border Agents have been photographed whipping them or rounding them up to be flown back to Haiti. These are human beings who hardly have a country to return to.
The Biden administration has appealed a court ruling that reversed the Trump administration policies to expel asylum seekers. This means that, despite President Biden's promise to be a more friendly immigration president, he has instead worked to support President Trump's policies.
In fact, the U.S. is on pace to accept a record low number of refugees this year. According to the State Department, only 7,637 refugees have been accepted as of August 31, even though the number allowed is 62,500. Why is this when other countries have stepped up to admit Afghan and Haitian refugees at a faster pace? A State Department spokesperson told HuffPost that they are working to increase these numbers but have been "constrained by the global pandemic."