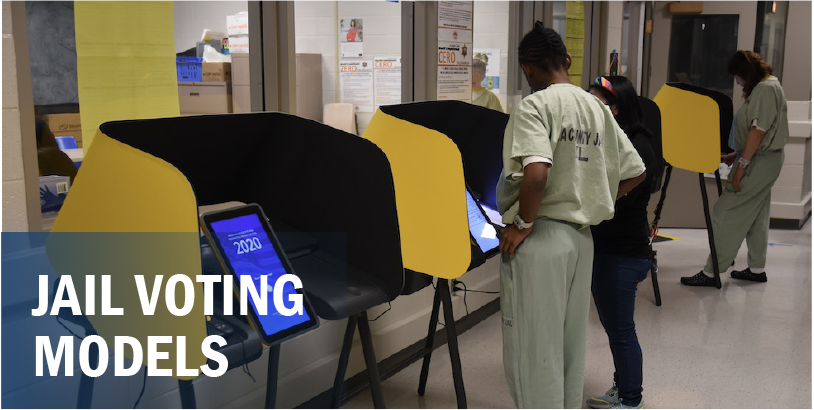 Volunteers and nonprofit organizations have been working tirelessly to help prison inmates submit their votes. Most people in jail still have the right to vote; losing it through a criminal matter is extremely rare. But doing so is another story altogether.
Rights groups have been helping inmates register for mail-in ballots, and county sheriffs, county clerks, and local election boards have been assisting in the efforts. Most prisons won't go out of their way to do this, even though it is allowed, so groups such as the Sentencing Project have taken it into their own hands.
"Of the 745,000 individuals incarcerated in jail as of 2017 nearly two-thirds (64.7%), or 482,000, were being held pretrial because they had not been able to post bail." This according to the Project's website. Courthouses running in extreme backlog due to the pandemic, so these people could be waiting a lot longer. And who are these people? Disproportionately people of color by almost half.
In Cook County, Ohio, the jail was designated as an official polling location so inmates can actually vote there. In Los Angeles, inmates can use the prison's address as their official voting address.