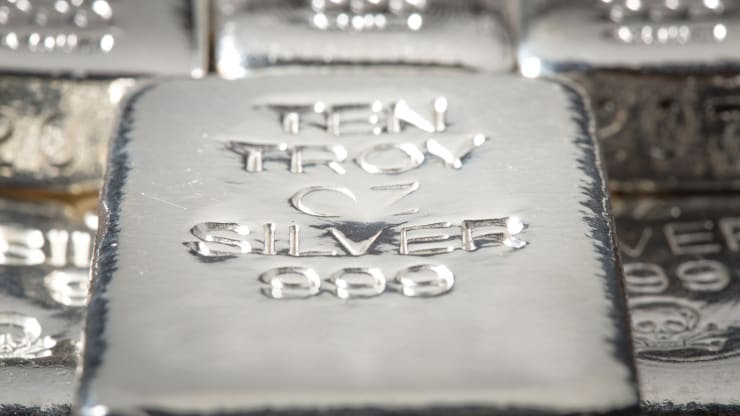 There's a new precious metal rush and this time it's not at Last Chance Gulch in Montana. Look it up it's a great bit of American history.
No, this time it's a silver rush and it has investors buying up the precious metal sending it to 7-year highs. Silver has seen even bigger percentage gains over gold in recent weeks.
If you've been listening to my show you'll know I'm a big fan of getting your money out of government currency and into gold and silver. Turns out I'm not alone.
In recent weeks, the silver price has rallied to hit its highest level since 2013.
What's driving it?
There are three main reasons everyone is buying silver:
1. The Fed's Spending Spree. Central banks around the world are pumping gallons of money into economies to ward off more damage from coronavirus. But with all this money printing smart investors are running into safer havens like silver.
2. Negative Returns. Another side effect of all this money printing is negative returns for bond investors. That means that people who holding bonds are witnessing a negative return on their investment, something that's below the rate of inflation. Look I'm not a gambler but when your investments are losing money then it's time to make a change. Yet another reason for the silver rush.
3. Dollar Dive. The weakness in the U.S. dollar is boosting the value of silver. Remember the dollar is not backed by gold or silver. But silver is backed by, well, silver. Would you rather have a paper asset or a real asset?
Silver is looking like a real steal at the moment. The silver spot price, it's real-time value, reached $29 an ounce last week. Compare that to gold which is currently trading around $1,947 an ounce and is up nearly 8% since mid-July. The gold-silver ratio ­— the amount of silver it takes to purchase an ounce of gold ­— makes silver look cheaper on that basis.
Time to add more silver to your portfolio.