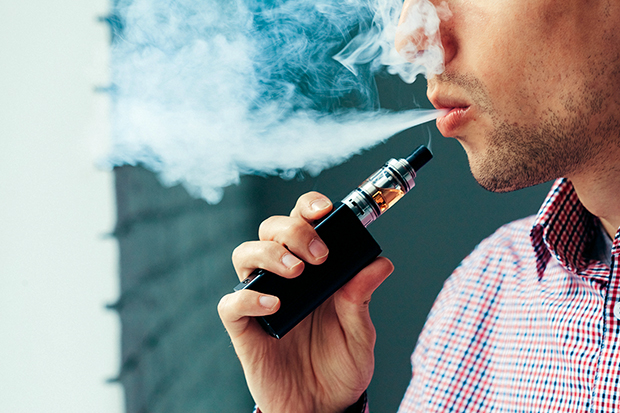 Vaping is the Generation Z way to smoke. It comes in fruity flavors and it's less harmful than traditional cigarettes. Of course, that's not saying much. Vaping is still bad news for the heart and lungs, and it's just as addictive as cigarettes.
When it comes to teen use, the numbers are a bit confusing, because of–what else–Covid. The pandemic made collecting data difficult, and while there appears to be a decline in teen use, it's not clear how accurate that is. It's also unclear how sustainable the decline is (if it's real), with kids going back to schools full of peer pressure and social smoking opportunities.
It should also be noted that "decline" is relative. In a recent survey, over 2.5 million U.S. kids said that they had used tobacco in the last 30 days: 1 in 8 high school students and 1 in 25 middle-schoolers. That's the decline we're talking about.
U.S. legislators are trying to get things under control by closing a loophole that lets synthetic nicotine products evade oversight from the Food and Drug Administration. The bill would allow the FDA to regulate the synthetic the same way it regulates cigarettes made from tobacco plants.
"If left unaddressed, manufacturers of thousands of e-cigarettes–as well as other tobacco products–are likely to switch to synthetic nicotine to evade critical public health protections, including premarket review requirements for new tobacco products, the nationwide tobacco sale age of 21, and health warnings," said Matt Myers, president of the Campaign for Tobacco-Free Kids.
The legislation is still being debated, and vaping companies are ready for a fight, so we shall see.