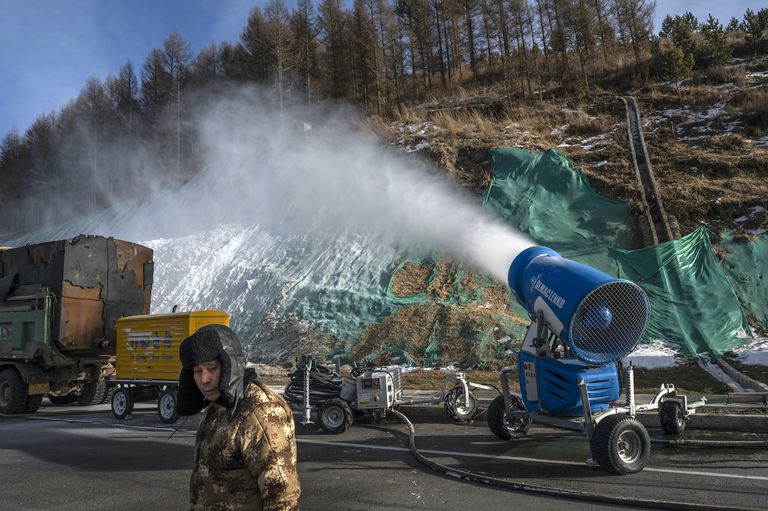 The first events for the Winter Olympic games are tomorrow but there is no snow, which you kind of need to host, say, downhill ski competitions. Beijing has had to rely on snow machines for outdoor events.
A recent report shows that most cities that have hosted Olympics in the past will not be able to do so again due to climate change. Winters are less severe, happening later and ending earlier around the globe. In fact, of the previous 21 Winter Olympic cities, only ONE would be able to host again due to the reliability of conditions.
According to the Associated Press, "The International Olympic Committee says it will contractually obligate future hosts to be climate positive. The Beijing Games are supposed to be climate neutral; all venues are expected to be powered by renewable energy, and four ice rinks will use natural CO2 technology for cooling, replacing the hydrofluorocarbons that do more damage to the ozone."
Still, winter athletes worry that the writing is on the wall for their sports.
Mikaela Shiffrin, two-time Olympic ski champion, told the New York Times: "I'm worried about my sport's future but, really way beyond that, just worried about all our futures and how much time we have before it all truly catches up with us."
I once saw people try to downhill ski on dirt in a Warren Miller film. It's not the same.