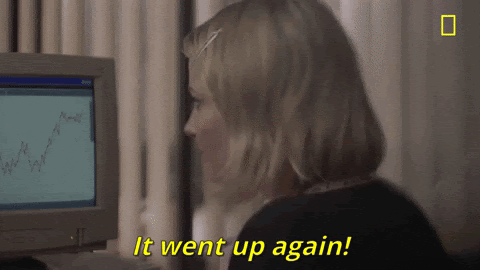 You know what's all the rage these days? The stock market!
According to the Wall Street Journal, stock holdings for Americans "increased to 41% of their total financial assets in April, the highest level on record."
Why all of a sudden do we all want to invest in the stock market? Experts say that this is partly due to stimulus checks that came out in March. Volatility has been fairly low, and economic measures such as GDP and high-profile earnings are all happy news. Even trading app Robinhood, with its bad press around the GameStop fiasco, reported $331 million in revenue for Q1, triple its profits from last year.
This could also be due to lockdowns. New investors were hatched when people decided to use their time at home to learn about trading.
"I just never had that much time to just sit at home and look at this stuff," said one investor. "What better place to create money like everyone else than to start playing the stock market."