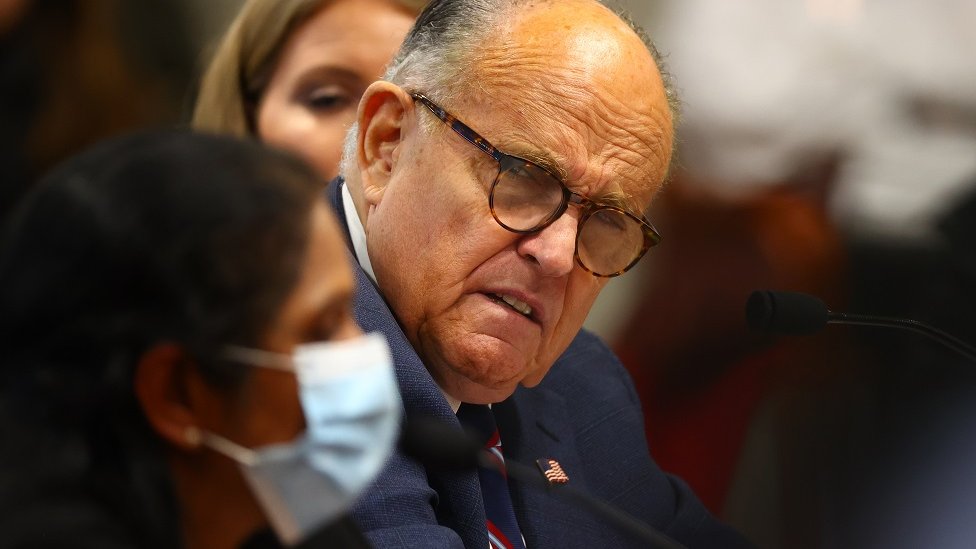 Arizona will shut down its state legislature this week after former New York City Mayor Rudy Giuliani tested positive for Covid.
Giuliani has been traveling from swing state to swing state challenging the Presidential election, brazen and maskless. He spent almost 10 hours with the Republican legislature last week in Arizona and now the House and Senate will cancel planned meetings and quarantine.
The President confirmed his infection on Twitter, calling it again the China virus. Giuliani has since been hospitalized.
Given that he was the leader of the President's legal challenges to the Election, it is unclear what will happen to that effort now. We sure will miss his press conferences for the time being.