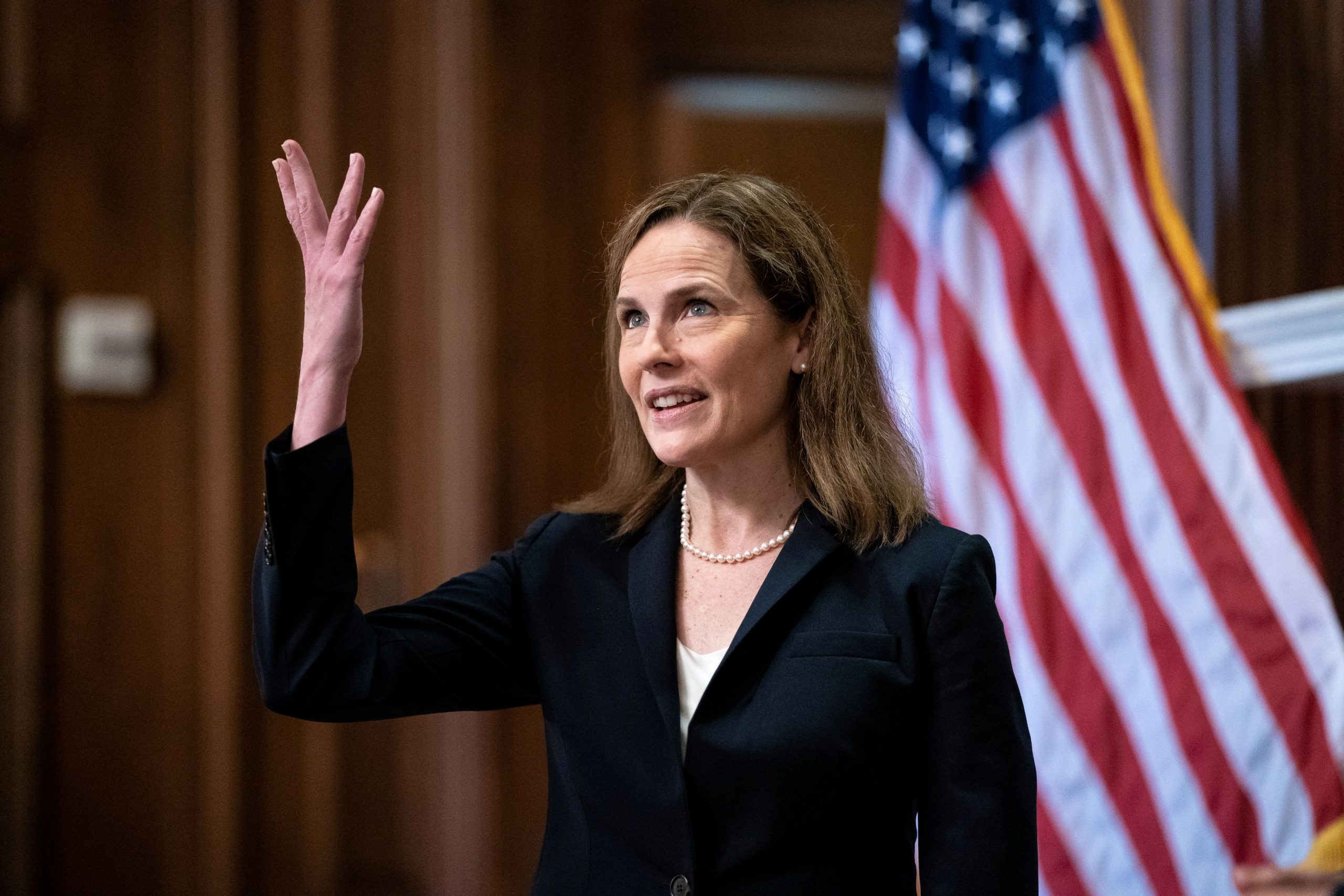 Her name is now Justice Amy Coney Barrett. She was confirmed on Monday as the 115th justice to serve on the Supreme Court. She joins the bench today and takes the bench for oral arguments next week.
She took the oath on Monday evening on the South Lawn of the White House, where her nomination just months ago became a superspreader event for Covid. Even though fewer people were present, no one wore a mask.
Coney Barrett is the fifth woman to serve on the Supreme Court.