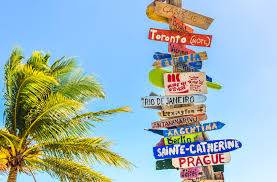 The Covid vaccine has given people hope about traveling again. Travel bookings and reservations have spiked in the last week, many of them for late summer 2021 and stretching into 2022 and 2023.
Experts say that travel post-pandemic will dwarf travel pre-pandemic, but this is mostly recreational travel. Business travel may never rebound to the same pre-pandemic levels.
Black Tomato, a luxury travel site, reported 300% more sales last week and 200% more honeymoon reservations.
This may be wishful planning but even so, buy travel insurance!