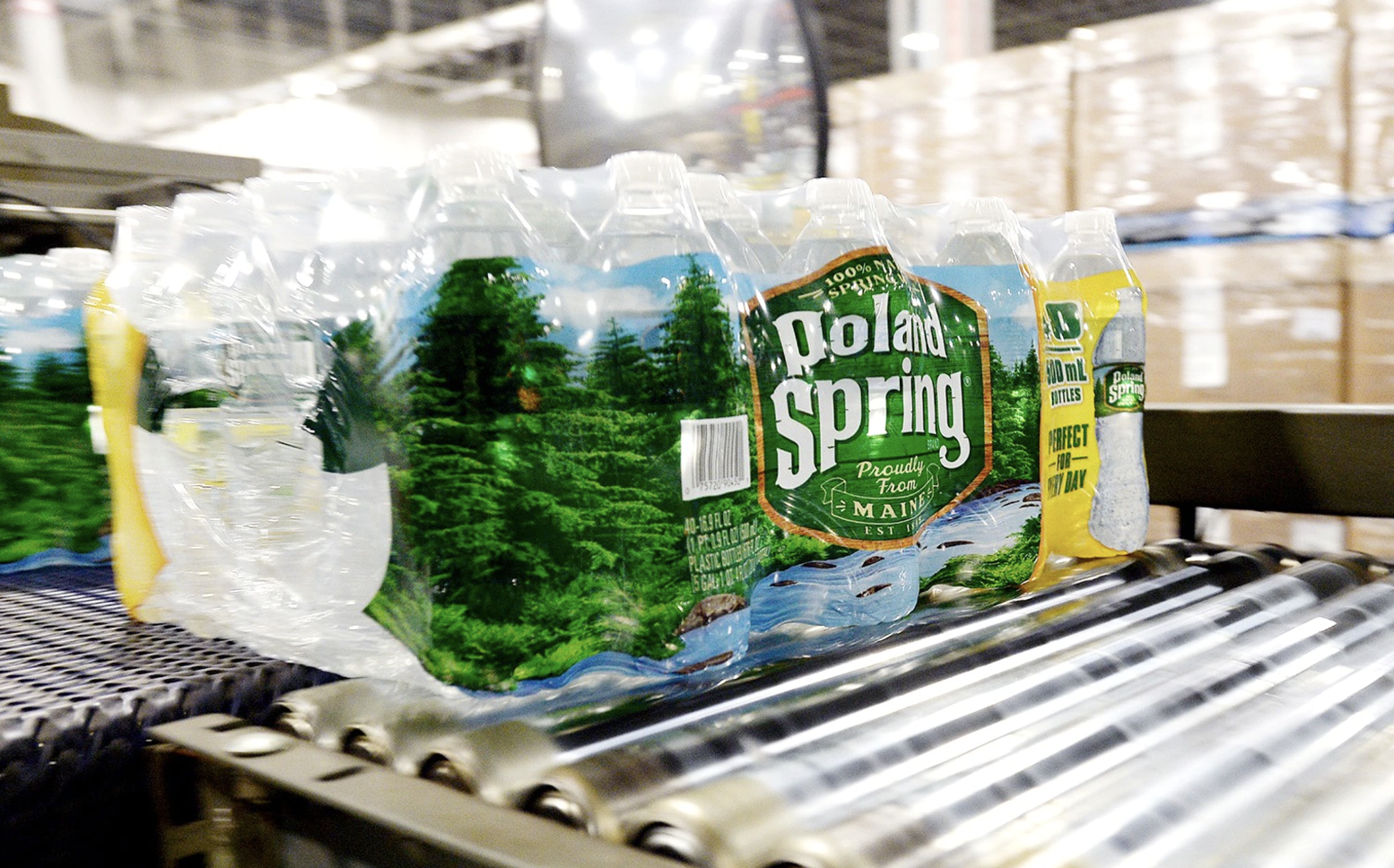 Bottled water companies know that they pollute the earth but their marketing pretends otherwise and they know that doing that is "puffery." The companies themselves just admitted this in court.
The case is against BlueTriton, the company that owns most bottled water brands you are familiar with: Poland Spring, Arrowhead, Splash, and Pure Life. The company was sued by an environmental group because its marketing says that the company is sustainable when it is anything but. The suit claims that BlueTriton uses "deceptive trade practices."
In a motion to dismiss the case, BlueTriton says that the sustainability marketing is "puffery" and that "BlueTriton's representation of itself as 'a guardian of sustainable resources' and 'a company who, at its core, cares about water' is vague and hyperbolic. Because these statements are 'couched in aspirational terms,' they cannot serve as the basis for Plaintiff's CPPA claim."
Wait, wait, wait.
The company is not sustainable but it can say it is because of its aspirations!? Meanwhile, in reality, BlueTriton is estimated to contribute hundreds of millions of pounds of plastic into landfills per year!? Aspirational!?
Truth: Bottled water is not sustainable and don't even get me started on the dangers of plastics on human health. But if "aspirational" advertising is allowed, let me tell you that I am a Nobel Prize-winning author and that Oprah is my bestie and I make electric cars that run on clouds with zero carbon footprint.