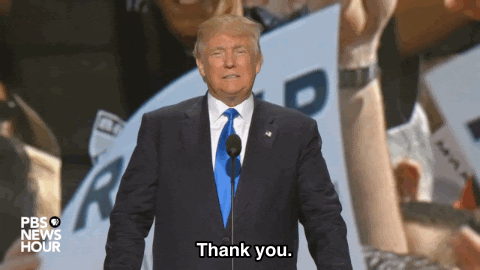 The reputation of the United States is at an all-time low. According to a new Pew Research Center survey, 13 countries are reporting the lowest opinion of America ever tracked.
We can partly blame our COVID response or lack thereof. All nations surveyed believed the US has handled the pandemic the worst. These respondents gave their own country relatively high marks, saying that they think the pandemic was well handled where they lived, but only 15% said that the US did a good job.
How does he rank?
President Trump is also not a popular dude in international opinion. His approval ratings abroad are as low as President George W Bush's ratings were at the end of his presidency. He also ranks much lower than his fellow world leaders Angela Merkel, Emmanuel Macron, Boris Johnson, and even Russia's Vladimir Putin.
We should take this with a grain of salt given that 13,000 people were surveyed and indeed they don't hold the final opinion of their respective nations, but, you know, no one wants to be unpopular.